Interest

May'n, Kotoko Sing Accel World Anime's Theme Songs

posted on by Egan Loo
---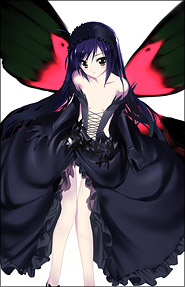 The official website for the Accel World television anime series announced on Thursday that singers May'n (Macross Frontier) and KOTOKO (Hayate the Combat Butler, Shakugan no Shana) are performing the opening and ending theme songs, respectively, for the anime. The titles of the songs have not been revealed yet. Musicians onoken, MintJam, and Hiroyuki Ōshima are composing the background music in the anime's soundtrack.
Akio Inoue (Gintama, Mobile Suit Gundam Seed Destiny, D.Gray-man, Soul Eater) wrote the lyrics for the opening theme, and Daisuke Asakura (Mobile Suit Gundam Seed Destiny, D.Gray-man, Soul Eater) composed and arranged the song. KOTOKO is not only singing the ending theme, but she also wrote its lyrics. Musician/producer Satoshi Yaginuma (Ro-Kyu-Bu! , Shakugan no Shana III (Final) of fripSide (Toaru Kagaku no Railgun, Aa Megami-sama) scored and arranged the ending theme.
The anime's official website also confirmed that the previously announced "accelerated world simulation" game project will be split into two titles. Both Accel World Stage:01 Ginyoku no Kakusei and the tentatively titled Accel World Stage:02 will be available on the PlayStation 3 and PSP systems. The first two episodes of the anime will be screened at a preview event, and 400 people will receive tickets.
Reki Kawahara wrote the original light novels for both Accel World and Sword Art Online, another project that is getting animated for television. The two-cours (two-quarter or half-year) Accel World anime will premiere in April with the same cast as the previously revealed drama CD cast. Masakazu Obara is directing the anime at Sunrise with CG work by Orange. Hiroyuki Yoshino is overseeing the series scripts, and Yukiko Aikei is serving as character designer and animation director.
The "future teen" story revolves around a bullied middle school boy named Haruyuki. One autumn day in 2046, he has an encounter with Kuroyukihime, the prettiest girl in his school, that changes his life. Through a mysterious piece of software from Kuroyukihime, Haruyuki learns of the existence of the virtual "Accel World." In that moment, the lowest of the "school caste" becomes "Burst Linker," a knight defending a princess.
Source: Saishin Anime Jōhō
---