Interest

T.M. Revolution, SKE48 Idol Rena Matsui Host Otaku Culture Show

posted on by Eric Stimson
Pop singers to profile anime, manga and video games
---
Takanori Nishikawa, the singer better known as T.M. Revolution, has sung the opening themes for fan favorites like Rurouni Kenshin, Mobile Suit Gundam Seed and Soul Eater and frequently comments on anime, video games, and related merchandise on his Twitter account. Rena Matsui, a member of the idol group SKE48, enjoys video games like Final Fantasy and LovePlus and anime like Gundam Seed, Macross Frontier and Puella Magi Madoka Magica. Now they're teaming up to offer like-minded pop culture enthusiasts a TV show to report on developments in the field.

Titled Nishikawa Takanori-to Matsui Rena-ga Totsuzen Anime-to Manga-to Game Bakari-no Bangumi-wo Hajimeta Ken-ni Tsuite — "About the Matter of Takanori Nishikawa and Rena Matsui's Sudden Launch of a Show Just About Anime, Manga and Games" — it will cover anime, manga and games "from many angles" and consider "a wide range of subjects." The two singers will report on new and noteworthy titles, "infiltrate" events for field reports and play newly released games while also discussing past glories in the field of otaku culture.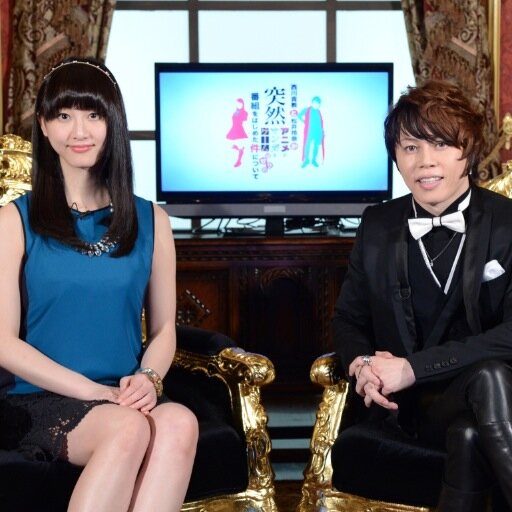 The show, which is referred to as AniMaGa for short (for anime + manga + games), will premiere on April 13 at 1:20 AM and last for an hour. It airs on Osaka's MBS, but can be viewed outside of Kansai at 8 PM on NOTTV. You can follow it on Twitter here.
[Via Oricon Style; Images from Twitter and AniMaGa official site]
---