Interest

Twelve Kingdoms Gallery Exhibition and Cafe Open in Tokyo

posted on by Eric Stimson
---
From August 2 to August 31, the Gallery of Fantastic Art (or GoFA) in Tokyo's Aoyama district is holding an exhibition of the works of Akihiro Yamada, a renowned light novel illustrator, manga artist and anime character designer. His works include Beast of east and RahXephon, but he is most well-known for contributing intricate jacket art and insert illustrations to the Twelve Kingdoms light novel fantasy series for over two decades, and that is what the gallery focuses on.

GoFA will present his work in two stages; the second stage begins on August 20. Over a hundred different Yamada works will be displayed, including many rough sketches. To further enhance visitors' appreciation of Yamada's work, a cafe with menu items inspired by his works is also included. Furthermore, postcards, thermoses, posters, and a limited selection of autographed artwork is for sale. Finally, a janken (paper-scissors-rock) tournament is scheduled for the last day.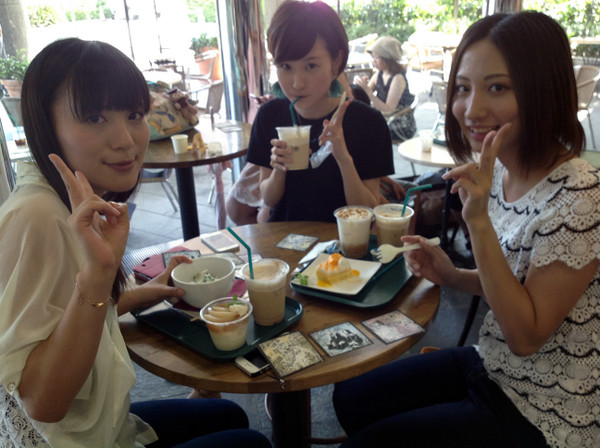 Gallery patrons refresh themselves at the cafe.
Tickets cost 500 yen ($4.87) and will get you a free coffee. The exhibit is open daily on afternoons (noon to 6), with the exception of Mondays, August 10, and August 19. It is held to promote Yamada's first Twelve Kingdoms art book, Kyuuen-no Niwa ("The Garden of Eternity"), which was published on July 31.
---