Interest

Levi is Subjected to Another Figure Flop

posted on by Chris Nishijima
Ichiban Kuji's new
Attack on Titan
lineup seems to have a bit of a problem according to fans.
---
Figure making is a very delicate art. There is a fine line between making something that fans are willing to agree looks exactly like their favorite characters and what looks like a dilapidated hunk of plastic. In between those two, you have a spectrum of indistinguishability where fans believe the figure to be of someone else entirely. A recently released Levi figure, from Attack on Titan, fell into the last category this month.


Some fans who find that the facial features as less than up to par with their expectations, have begun comparing the figure to a parody boys' love game called Gakuen Handsome, which is known for its intentionally bad art style including squinty eyes and extremely pointy chins. One fan has even noted that Levi's depiction in this figure bears an uncanny resemblance to Gakuen Handsome's Renji Kagami.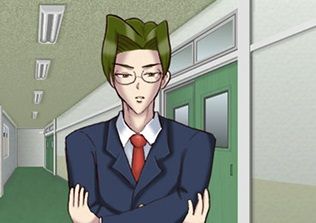 The figure in question was the B Prize for the recent Attack on Titan Ichiban Kuji lottery that began on December 9, which was inspired by the cover of Linked Horizon's "Jiyū e no Shingeki," the anime's first opening song. In addition to the Levi figure, the lottery has also been giving out figures of other popular characters, in full sized, Chibikyun, and daruma versions. Lesser prizes in the lottery include graphic art glasses, rubber coasters, visual art mats, and acrylic plate charms.


Oddly enough, this isn't the first Levi figure to end up sending fans into debates over Levi's likeness. Recently another figure, whose lackluster expression had even the original designer perplexed, caught fire as the topic of discussion on Twitter. It seems like when it comes to PVC figures, Levi just can't catch a break.
[Via Nijimen]
---