Interest

Digimon GEM Figure Line Adds Ken & Wormmon, Takeru & Angemon, Hikari & Angewomon

posted on by Lynzee Loveridge

The GEM line of high-quality figures revealed plans to add Ken Ichijōji with Wormmon, Takeru Takaishi and Angemon, and Hikari Yagami and Angewomon. The figure series already includes Mimi Tachikawa with Palmon, Kōshirō "Izzy" Izumi with Tentomon, Sora Takenouchi with Piyomon, and Joe Kido with Gomamon.


The Ken figure comes with replacement parts so buyers can change his facial from normal to smiling. In his kneeling position, he measures 85mm high (3.35in). The figure also comes with Wormmon's earlier forms, Leafmon and Minomon.






The figure costs 6,588 yen (about US$53). Preorders opened on Friday and the figures are expected to ship in November.
Preorders for Takeru and Angemon and Hikari and Angewomon both open on July 31.

Angemon is recreated in impressive detail with six pairs of wings stretching 22cm in length. He stands at 220mm (8.6in) high and smiles up at Takeru who perches on his shoulder.





The figure will ship in February 2016 and costs 12,528 yen (US$101).

Angewomon's measurements match her male counterpart and she will also ship in February for the same price. Hikari is shown chasing after her Digimon in delight as Angewomon flies above her with a serene smile.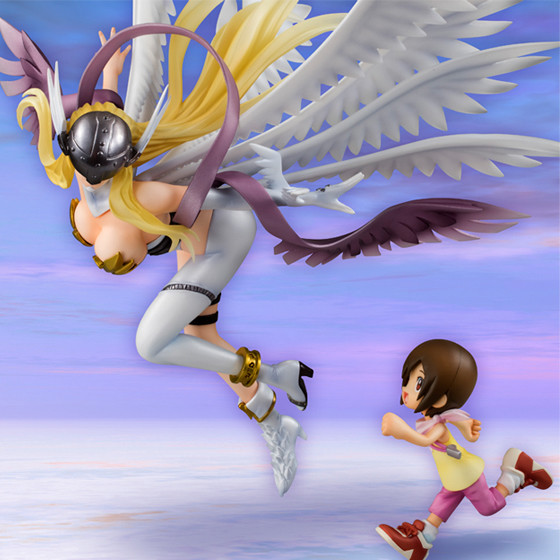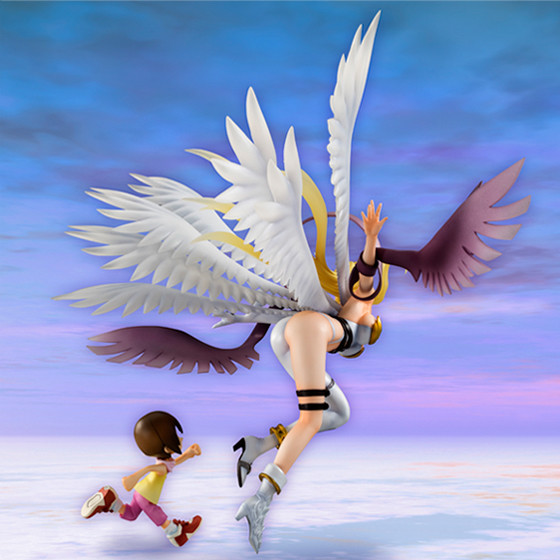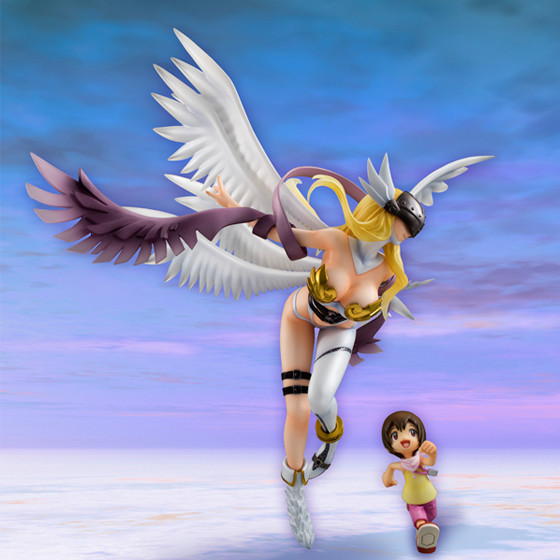 ---