Interest

Tōken Ranbu Sword Hotarumaru Reconstruction Finished

posted on by Eric Stimson
Sword to be formally offered to shrine next spring
---
The reconstruction of Hotarumaru, a famous sword kept at Aso Shrine in Kyushu since the 1300s, was effectively completed in a ceremony on August 27 at the same shrine. The ceremony was shown on a broadcast on the local news station TeleVitamin News on August 29 and subsequently made available online due to popular demand.

The process of forging the sword began with a ceremony in February (1:44 in the video). A devastating earthquake destroyed Aso Shrine in April 16, but the forging continued on schedule, with the priests hoping that the reconstruction would be seen as a symbol of the shrine's revival. About a hundred visitors came to watch the final process, or quenching, when the sword is rapidly cooled and hardened, and when it is believed that the sword's spirit enters it (2:54 in the video). The new Hotarumaru will be formally offered to the shrine in April or May 2017, when the ritual to complete the shrine is scheduled. It is over 1 meter (or 3'3'') long.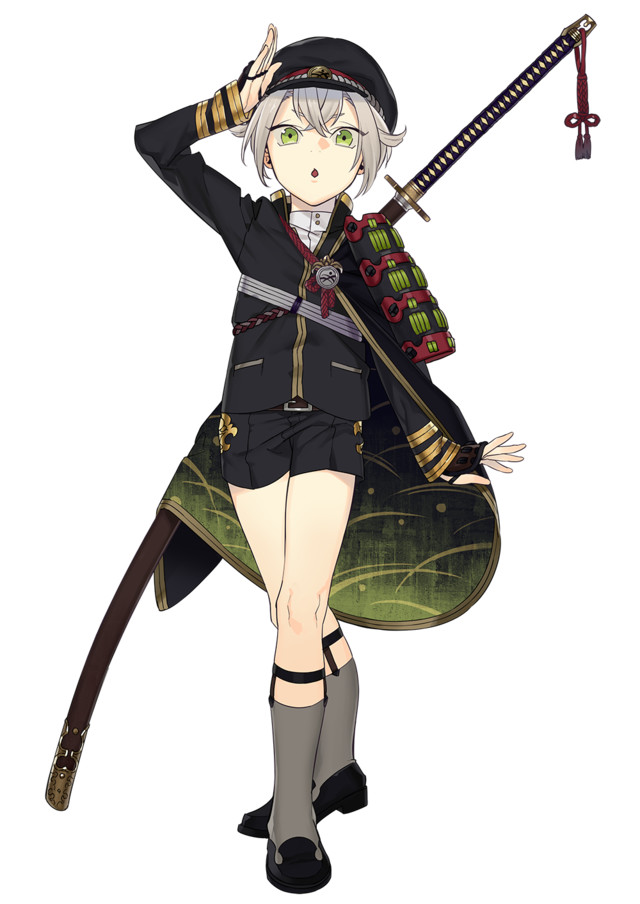 The original Hotarumaru's whereabouts are unknown; it was lost in a general sword confiscation by Allied occupation authorities after World War II. It has become famous again thanks to the online game Tōken Ranbu, which features anthropomorphized swords (Hotarumaru is pictured above). Fans of Tōken Ranbu were doubtless heavy contributors to the crowdfunding project last year that saw a whopping 45 million yen (US$436,376) raised to reconstruct the sword, when the original goal was only 5.5 million yen (US$53,193).

An artist's impression of the reconstruction
Sources: KKT and Nijimen; Images from Tōken Ranbu iPhone Smarpho Kōryaku and TeleVitamin News Twitter
---