Interest

Pharmaceutical Company Creates Anthropomorphisized Eye Drop Anime to Teach Ocular Health

posted on by Rafael Antonio Pineda
---
Japanese company Santen Pharmaceuticals is running a new information campaign in Japan to teach people about how the human eye works, and how eyedrops can help maintain it. Of course, they've judged that the easiest way to make this understandable is by using anthropomorphized anime versions of eyedrop active ingredients. The project is planned for four episodes, along with an episode 0 prologue. The prologue and first episode are already available.
Episode 0 explains the setting: the planet EYE, light-years from Earth. The planet has the ability "to see things," but is commonly assailed by enemies. Protecting the planet from these enemies is the group of girls known as "Eyedrops." The video also explains how the human eye works.
The first episode features Taurine getting to describe her new smartphone game habit, before an emergency situation puts them all into order. You also get to see the signature poses for six of the 10 girls.
Popular Vocaloid producer DECO*27 is credited as the artist and producer for the project's theme song, performed by the project's cast.
The cast includes:
Eri Kitamura as Taurine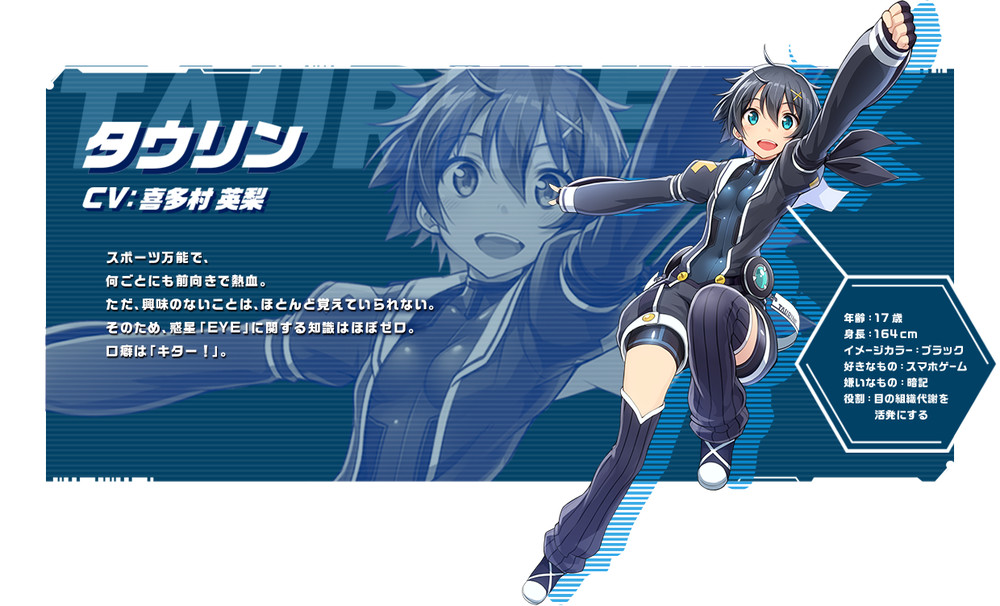 [Via MoCa News]
---