Interest

Slime-Shaped PS4 Controller Ready Just in Time for Dragon Quest XI

posted on by Lynzee Loveridge
Hori, the creator of a number of Slime-based accessories, will introduce a Slime shaped DualShock 4-compatible controller just in time for the release of Dragon Quest XI for the PlayStation 4.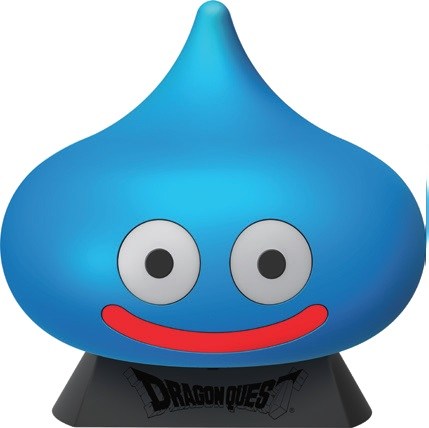 The design, while functional, seems impractical for gaming. The controls are located on the underside of the iconic monster which measures 145mm wide, 145mm in diameter, and 124mm high. Fortunately, it does much better as a display piece. It can be charged via a micro USB cable and also comes with a dedicated pedestal. It costs 9980 yen (US$90) and Hori will release the controller on July 29.

The Dragon Quest franchise is celebrating its 30th anniversary. The franchise has an attraction at Universal Studios Japan, Dragon Quest XI: Sugisarishi Toki o Motomete (Dragon Quest XI: In Search of Departed Time) is slated to ship for the PlayStation 4, Nintendo 3DS, and the Nintendo Switch this year. The PlayStation 4 and Nintendo 3DS versions are slated for release on July 29. The release details for the Switch version are up in the air.
Packaged and download versions of the game for PlayStation 4 will cost 8,980 yen (about US$81), and the Nintendo 3DS versions will cost 5,980 (US$54). A special box set will also offer the PlayStation 4 and Nintendo 3DS games together for 14,960 yen (US$136). The set will feature special boxes and only be available through the Square Enix e-Store and Lawson HMV. The first copies of the game will include the "Vest of Happiness" and "Upstart Vest" in-game items.
Hori has previously made Slime speakers and keyboards.
[Via 4Gamer]
---