Interest

Design Festa Gallery: Art for Art's Sake with TAM+α

posted on by Kim Morrissy
The Design Festa gallery is a permanent exhibition space in Harajuku that is dedicated to showing off the talents of young and upcoming artists in Japan. Although a wide variety of art is showcased at the Design Festa gallery, some artists work in the anime and manga industries or are strongly influenced by anime-style art.
One such example is TAM+α (pronounced "tama"), whose art looks a bit like something out of a Scott Pilgrim comic. The exhibit is called "FUN!", which is something you can appreciate very easily from the aesthetic. The exhibit ran between the 13th to the 15th of October.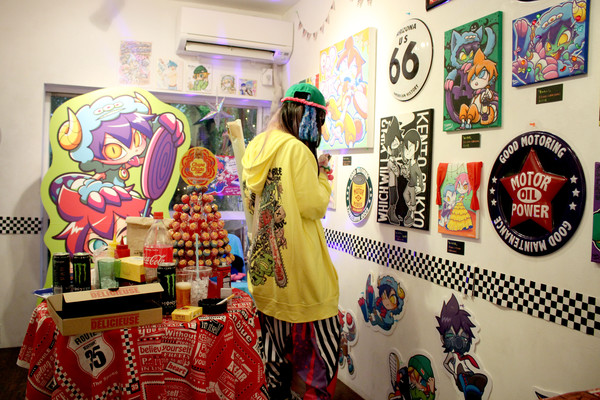 About the Exhibit
For TAM+α's first individual exhibit at Design Festa, she decided to tell a story. As you walk along the gallery, the story of her original character, named Shigure, unfolds.
The theme is "fun," so the emphasis is on bright and colorful pop art. The exhibition has a party-like atmosphere, where you can imagine pizza and beer being served. The art is made to appeal to American tastes. Can you see it?

In addition to artwork, some small goods such as stickers and badges were on display.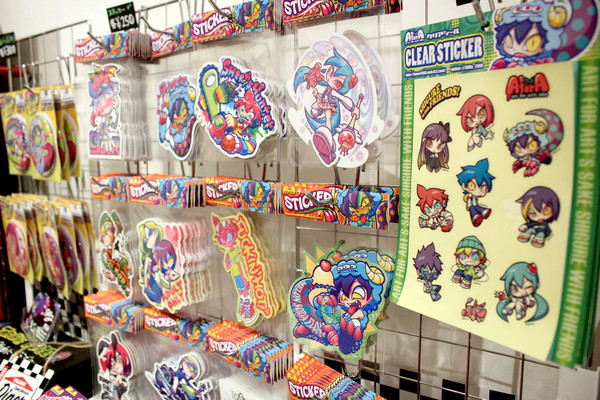 During the exhibit's runtime, the artist even showed up to do some live painting. Many of her friends also came along for the show, giving the exhibit a lively atmosphere!

About the Exhibitor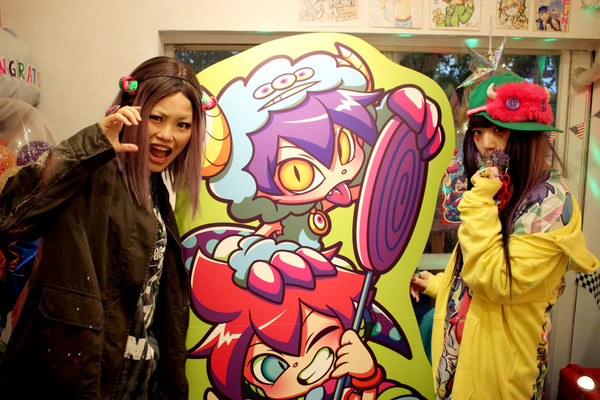 TAM+α (shown on the left) is a freelance artist. She often posts her art and wares on her personal website. On her Pixiv account, you can find her fanart of anime series like Mr. Osomatsu. You can follow her on Twitter at @TAMa_2400.
For more information about the exhibit, check out the Design Festa Gallery blog (Japanese). You can also find out more about the Design Festa Gallery by checking out their official website (English).
---