Interest

Osamu Tezuka's Daughter Comments on Compile Heart's Cute Girl Game

posted on by Jennifer Sherman
Some fans have been critical of Compile Heart's new Eshigami no Kizuna (The Bonds of Gods of Artists) smartphone game, which will turn Osamu Tezuka's classic characters into cute female characters. Tezuka, a prolific creator often referred to as the "God of Manga," played a pivotal role in the foundation of the manga and anime industry as it exists today. Because of that, many people in Japan and worldwide still cherish his characters.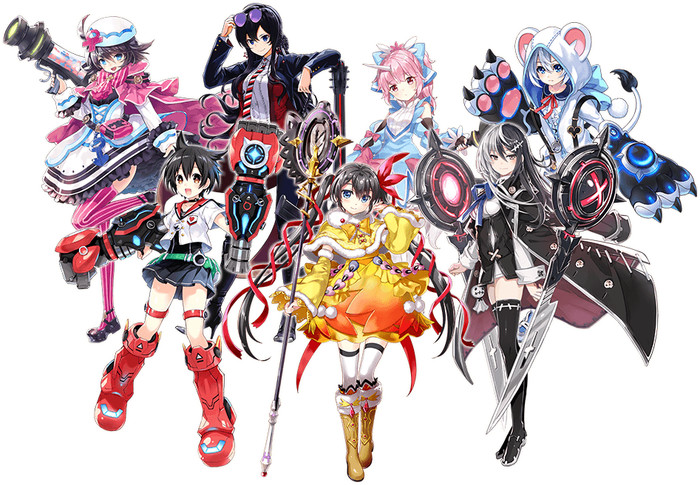 Rumiko Tezuka, daughter of the late creator and a company director of Tezuka Productions, decided to comment on the unexpected transfiguration of her father's characters in the upcoming game. Due to her close connection with her father's work, it seems that some fans have been reaching out to the younger Tezuka with their opinions. In an apparent response to the discussion, Tezuka said:
There's liable to be misunderstandings, so I'll say this. I'm not supervising all the projects for Tezuka works. Also, although I'm a director, I am not the company president. For each project, there are different businesses, and they form contracts through decisions as businesses. And even if there is something that goes beyond my understanding, I try to think that diversity is necessary.
Tezuka then reiterated her thoughts a few hours later by saying, "There's liable to be misunderstandings, so I'll say this one more time. Tezuka Productions, not Mushi Production, manages Tezuka works. Make no mistake that the Mushi Production that Tezuka founded is now a separate company."
In addition, Tezuka made several tweets relating to other projects that make existing content into beautiful female characters. She also tweeted, "People who want to complain about derivative works, for right now, come to Kichimushi!" This year's "Tezuka Osamu Bunkasai -Kichimushi-" (Osamu Tezuka Culture Festival: Kichimushi) event will be held at Libest Gallery Sou in Kichijoji, Tokyo from November 1-7. The event will feature Tezuka tribute works from various creators such as manga artists.
The tagline for the story of Compile Heart's Eshigami no Kizuna game is "Artists borrow the strength of 'gods' and fight their 'deadline.'" The revealed cast and characters include (from top to bottom in image below) Kaori Ishihara as Phoenix (from Phoenix), Rie Kugimiya as Atom/Astro Boy (from Astro Boy), and Nao Tōyama as Black Jack (from Black Jack), drawn by artists Takuya Fujima, Tsunako, and Kei Nanameda, respectively.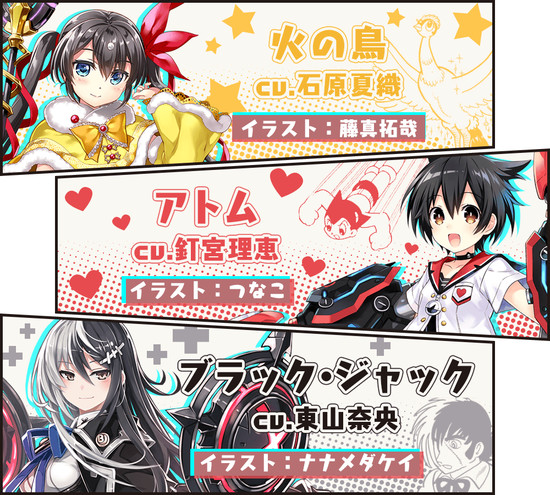 The iOS and Android game will launch in 2019. Compile Heart is developing the game in collaboration with Sony's ForwardWorks company and anime studio Tezuka Productions.
Source: Rumiko Tezuka's Twitter account via Kai-You, Nijimen
---