Interest

Godzilla Suit Actor Haruo Nakajima is the Real Boss of Monsters in Coffee Collaboration

posted on by Lynzee Loveridge
Legendary Pictures' Godzilla: King of the Monsters is set to open in U.S. and Japan theaters on May 31. The gargantuan Godzilla may be the work of computer wizards now, but in 1954 the monster was controlled by one man: Haruo Nakajima.
Nakajima wore the suit to play Godzilla in the original Godzilla film, and went on to reprise the role in eleven more films: Godzilla Rides Again, King Kong vs Godzilla, Mothra vs. Godzilla, Ghidorah: The Three-Headed Monster, Invasion of the Astro-Monster, Godzilla vs the Sea Monster, Son of Godzilla, Destroy All Monsters, All Monsters Attack, Godzilla vs Hedorah, and Godzilla vs. Gigan. He also played other giant monsters, including Rodan and King Kong.
Japanese beverage company SUNTORY's Boss coffee brand honored Nakajima in a new commercial ahead of Godzilla: King of the Monsters' premiere date. The commercial includes English subtitles.
Nakajima passed away in 2017 at the age of 88.
Boss coffee is running a social media contest that will pick a winner to receive a one-of-a-kind Godzilla jacket. The contest is only open to residents within Japan.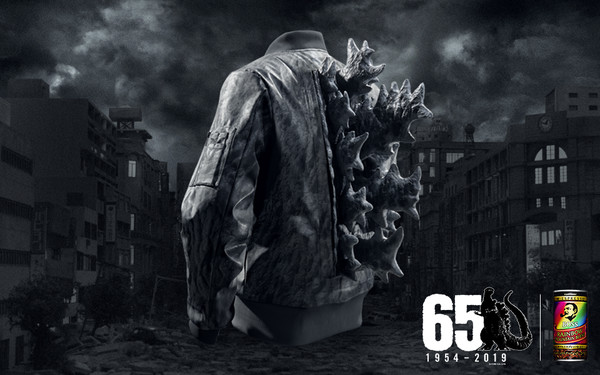 Godzilla: King of the Monsters will star Kyle Chandler, Vera Farmiga (Up in the Air, The Conjuring, Bates Motel), and Millie Bobby Brown (Stranger Things) will star in the film as a father, mother, and daughter. Warner Bros. describes the film:
The new story follows the heroic efforts of the crypto-zoological agency Monarch as its members face off against a battery of god-sized monsters, including the mighty Godzilla, who collides with Mothra, Rodan, and his ultimate nemesis, the three-headed King Ghidorah. When these ancient super-species—thought to be mere myths—rise again, they all vie for supremacy, leaving humanity's very existence hanging in the balance.
The first of Legendary Pictures' Godzilla films premiered in 2014. The planned Godzilla vs. Kong crossover
film
from
director
Adam Wingard
is slated for May 22, 2020.
---