Interest

An Inside Look at the Granblue Fantasy Hotel Rooms

posted on by Kim Morrissy
Starting with Fate/Grand Order in April, Sunshine City Prince Hotel (3-1-5 Higashi-Ikebukuro, Toshima-ku, Tokyo) has been hosting various subculture-themed hotel rooms on its 25th floor, called the "Concept Floor IKEPRI25." The third tie-up is with the smartphone game and multimedia franchise Granblue Fantasy. The floor contains hotel rooms with themes inspired by the properties, plus several common rooms where visitors can look at art and merchandise, as well as listen to music from the game and character songs.
Granblue Fantasy has a multitude of characters, but the hotel rooms this time are themed around four specific characters: Lancelot, Vane, Siegfried, and Percival. They are all Dragon Knights and are friends with each other. Fans of the characters will see details about their personalities reflected in their rooms. For example, Siegried's room has a radish in it, referencing an episode from the 4koma manga. Meanwhile, Lancelot's room has a book on the floor, reflecting his dislike of cleaning his room. (For a professional hotel service, rooms have to be kept neat and clean, so this portrayal of Lancelot's personality is not conveyed too far.)
Siegfried's room: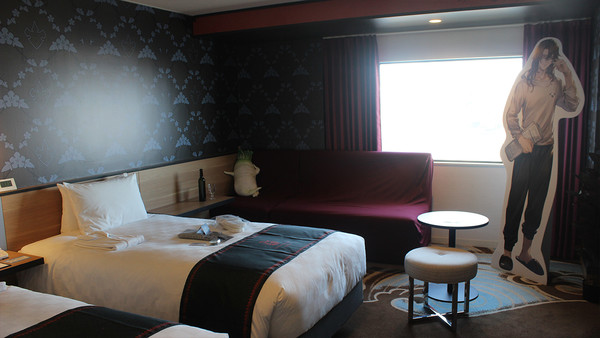 Percival's room:

Lancelot's room: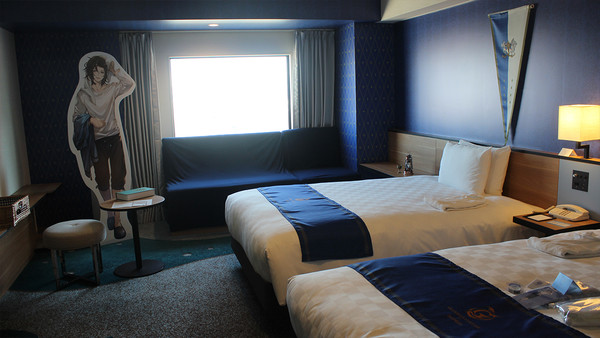 Vane's room:

There are also common rooms, where you can find merchandise and artwork.
The hotel rooms will run from November 2 to January 12, 2020. Reservations can be booked through the hotel's website. Click here for Granblue Fantasy's official website.
©️ Cygames, Inc.
---