Sunday Spotlight: Yuki Kajiura, Jonathan Klein, Stu Levy, Kevin Lillard, Reiko Matsuo, Toshiharu Murata
Sunday Spotlight is
Anime News Network
's newest weekly feature, a series of interviews with the best and brightest in the anime industry. Every week we'll bring you exclusive sit-downs with executives, artists, creators, and fans from North America and Japan. In our first installment, ANN shines the spotlight on
Hellsing
's character designer, the founder and CEO of
TOKYOPOP
, co-founders of New Generation Pictures,
Noir
's composer, and one of fandom's most well-traveled observers.

Toshiharu Murata

Who he is: Character Designer, Gonzo Digimation, Studio DEEN

What he's done: Character Design: Hellsing, Blue Submarine No. 6,
Mechanical Design: Ah! My Goddess, éX-Driver, You're Under Arrest

Quotable: "I don't really care about big breasts in real life, so drawing them really didn't matter to me. In Japan, there are a lot of men who care about big boobs, but not me. I don't really care."



Stu Levy

Who he is: Chief Executive and Chief Creative Officer, TOKYOPOP

What he's done: Director: Spring and Chaos
Writer: Princess Ai
Executive Producer: GTO, Rave Master, Marmalade Boy
Publisher: Over 150 graphic novel titles

Quotable: "When I lived in Japan Post-grad school, I was addicted to Dragon Ball Z and watched it on TV every day with my host family's little brother. We were both Super Saiyajin!"



Jonathan Klein & Reiko Matsuo

Who they are: Co-founders, New Generation Pictures

What they've done: Translation, Dubbing: R.O.D -The TV-, NieA_7, Haibane Renmei, and over 200 other series

Quotable: "People think that we do this simply as a business, that we're doing this for money. And that's not the case. We enjoy the creative elements."



Yuki Kajiura

Who she is: Anime and video game composer, Pianist

What she's done: Theme Songs: Gundam Seed, Chrono Crusade
Soundtracks: .hack//SIGN, Noir, Eat-Man

Quotable: "If it's good, I'll use it. I don't really see genres. For me, it's either good music or bad music, basically. It's very simple."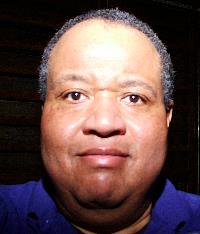 Kevin Lillard

Who he is: Owner and operator, fansview.com

What he's done: Attended dozens of anime conventions and photographed thousands of cosplayers; reports for Animerica and Protoculture Addicts.

Quotable: "I'll never forget the guy in a cardboard Gundam costume who tried to dance at an Otakon masquerade and fell on his back. The stage staff had to pull the costume apart so he could get back up!"

---
discuss this in the forum (21 posts)
|