News

Anime Collectible Firm's Head Arrested for Tax Evasion

posted on by Mikhail Koulikov
Founder of licensee of Ghibli figures allegedly misreported income
---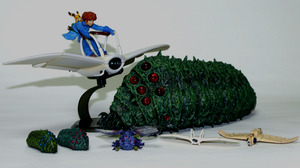 The Tokyo District Public Prosecutor has arrested the founder and president of Cominica Inc., a leading manufacturer of anime-based collectibles and other merchandise. Kyōko Ōkubo, who started the company in 1985, is being charged with tax evasion. Since 2005, she has allegedly underreported the company's income and conspired with her common-law husband to transfer the extra amounts to personal bank accounts. She is suspected of concealing about 198 million yen (about US$1.8 million) so that the company would not have to pay 57 million yen (US$520,000) in additional taxes.
Cominica is particularly well known for statues based on various Studio Ghibli movies, for which it holds an exclusive license to design and manufacture. It began as a design firm and manufacturer of collectibles for other companies, and has worked on toys and collectibles for Zyu Ranger (adapted as the first Power Rangers series), The Nightmare before Christmas, Snoopy, and Metropolis. It also created the three-dimensional Doraemon model that was used a sample for character goods and contributed to the Ghibli Museum and Doraemon Museum's displays.
This is not the first case of a tax-related arrest in the Japanese anime industry. In 1999, Takeji Sawamura, then the president of Gainax, was arrested after that studio allegedly tried to hide some 1.5 billion yen (US$13 million) in revenues.
Source: Japan News Review, The Chunichi Shimbun
---