News

ADV Films Reportedly Selects Blu-ray Disc Format

posted on by Mikhail Koulikov
Company said to be planning new titles on the format as soon as this spring
---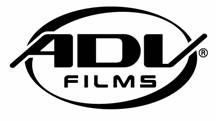 The ICv2 retailer news website reports that ADV Films has chosen the Blu-ray Disc format and plans to release titles on the high-definition format as soon as this spring. According to ICv2's source, the company will first concentrate on bringing out Blu-ray versions of some of its most recent licenses, rather than any back catalog titles. Since high-definition transfers of some anime may have to be prepared, this decision may cause some release date delays. The news comes in light of the company's reported short-term issues with the distribution of various anime titles.
Sony, the primary backer of the Blu-ray Disc format, released Tekkonkinkreet and Paprika on the format last September. At first, Warner Brothers committed to Blu-ray and HD DVD and will release Appleseed Ex Machina on both competing formats, but it announced before last month's Consumer Electronics Show that it will dedicate itself to the Blu-ray format exclusively after May. Bandai Visual USA has released Royal Space Force: Wings of Honneamise and Freedom on HD DVD, but it also released Honneamise and SOS! Tokyo Metro Explorers: The Next on Blu-ray Disc and plans Yukikaze on Blu-ray only. Funimation has been releasing selected Dragon Ball Z movies on Blu-ray, starting with last November's Broly The Legendary Super Saiyan and Broly the Second Coming.
The Walt Disney Company has committed to Blu-ray, although it has not announced an anime title on the format except for the Ghibli no E-Shokunin: Oga Kazuo Ten: Totoro no Mori no Kita Hito (The Artisan of Ghibli: Kazuo Oga Exhibition: The Man Who Drew Totoro's Forest) art exhibition collection in Japan.
---