News

Madhouse to Create 4 Anime with Marvel Comic Heroes (Updated)

posted on by Egan Loo
Four series with "re-imagined" heroes to premiere in Spring 2010 in Japan
---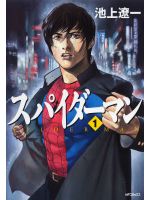 The New York Times newspaper reports that the American comic book publisher Marvel Entertainment is working with the Japanese animation company Madhouse (Death Note, Paprika, Vampire Hunter D) to create four anime series with Marvel's superheroes that will premiere in Spring of 2010 in Japan. Marvel International President Simon Philips said that the characters will be re-imagined for Japan to create "something that is part of the fabric of society" and "an entire parallel universe for Marvel."
Madhouse President and CEO Jungo Maruta said that the modern-day Marvel team is "so open minded" and added, "Although they say, 'I want Japanese anime,' it's not what they actually want. They want a hybrid between Japanese and Western animation." The only superhero specified by name in the actual production effort was Iron Man, a character that appears in drawings that have already been created. Philips told the newspaper that there will also be comics, as well as downloadable versions of the anime titles for mobile phones.
Manga versions of Spider-Man (pictured above) and X-Men have already been created by Ryoichi Ikegami (Crying Freeman, Mai the Psychic Girl, Sanctuary) and several Shogakukan artists in Japan. In fact, there was a live-action Spider-Man television series that had a parallel-world Japanese Spider-Man piloting a giant robot. C.B. Cebulski brought Kia Asamiya (Silent Möbius, Dark Angel), Takehiko Itō (Outlaw Star), Katsuya Terada (Zenbu, Blood: The Last Vampire), and others to various Marvel Comics titles after he became an editor there. Del Rey is collaborating with Marvel to create an X-Men shōjo title with writers Raina Telgemeier and Dave Roman and Indonesia-based artist Anzu, as well as a Wolverine title with writer Anthony Johnston and an unnamed artist. (Marvel created a Mangaverse line of comics with mostly American and Canadian creators in 2001.)
Pow! Entertainment, the production company of former Marvel Comics president and comic creator Stan Lee, revealed that it is working with Shueisha, Bones, and GDH (Gonzo's parent company) on three separate projects: Ultimo, Heroman, and Quartz, respectively.
Update: Marvel's press release states that the first of the four series will launch on Japan's Animax premium anime channel in Spring 2010, but does not list the dates for the other three. Each series will have 12 30-minute episodes. The first series will include the characters Iron Man and Wolverine.
---
This article has a follow-up:
Iron Man, Wolverine in Marvel, Madhouse's 1st TV Anime (Updated)
(2008-08-25 19:41)