News

Tenchi Spinoff Seikishi's 1st Teaser Trailer Streamed (Updated)

posted on by Egan Loo
Staff list also posted for Isekai no Seikishi Monogatari
---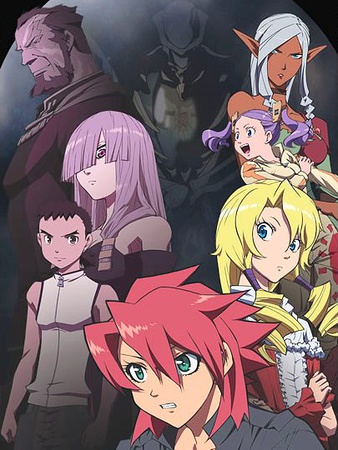 The official Japanese website for Isekai no Seikishi Monogatari, the Tenchi Muyo! anime spinoff that has been in development for a decade, has begun
streaming
its first one-minute trailer with no animation. The website also
posted
a staff list for the anime. The website recently relaunched after
posting
a teaser image, and thus
confirmed
that the project is now in production.
The story is set in an alternate world called Geminar, where countries have fought endless wars with replicas of humanoid Seikishi weapons that they found in ancient ruins. 15-year-old Kenji Masaki, the half-brother of Tenchi Muyo! protagonist Tenchi Masaki, is summoned from another world to Geminar.
Tenchi Muyo! and Dual! Parallel Trouble Adventure creator Masaki Kajishima remains as the creator and overall supervisor of this new anime that AIC and BeStack will produce and VAP will present. Koji Yoshikawa (D.N.Angel, Baki the Grappler) will be directing off scripts supervised by Hideki Shirane (Dual! Parallel Trouble Adventure, Girl's High, Zoids: Fuzors). Katsumi Enami (Baccano!) created the original character designs which character designer and chief animation director Hajime Watanabe (Hime-chan's Ribbon, Kodocha, School Rumble) will adapt for anime.
Naohiro Washio (Fafner, Heroic Age, Mobile Suit Gundam 00) will design the mecha that will play much larger role than in any previous Tenchi Muyo! project. Also fleshing out the world are the prop designers Masaki Sato, Masako Matsumoto (Le Chevalier D'Eon key animator), and Hiroshi Ogawa (Kamichu!, Great Dangaioh, Tokyo Majin). Nobuhito Sue (Appleseed, Fullmetal Alchemist: The Movie - Conqueror of Shamballa, Mobile Suit Gundam 00) is developing the background art that fellow Kusanagi staffer Kyo Inoue (Blood+, Fullmetal Alchemist, Noein - to your other self) is directing. Aiko Matsuyama (Ah! My Goddess, Lovedol ~Lovely Idol~, S.A) is overseeing the project's color palettes.
The remaining staffers are as follows:
Editor: Syota Migiyama (Ah! My Goddess, Tokyo Majin)
Director of Photography: Ryōsuke Ōzaki
Sound Director: Jun Watanabe (Comic Party, Hayate the Combat Butler, MÄR)
Music: Akifumi TADA (Sasami: Magical Girl Club, Tenchi Muyo! GXP, Tenchi Muyo! Ryo-Ohki OAV 3)
Sound Production: Trinity Sound
Theme Song: "Follow Me feat. Sound Around" by Seira Kagami (Kaiba, Majin Tantei Nōgami Neuro, Noramimi)
Source:
Moon Phase Comments
Image © AIC/VAP
Update:
Staff list added.
---