News

Pre-Production Bubblegum Crisis Film Image Posted

posted on by Egan Loo
Singapore's Axxis has listed live-action/CG remake for BGC anime since May
---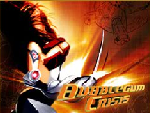 Update: The Singaporean media company Axxis (Zodiac: The Race Begins) has been listing a live-action/computer-graphics remake of the Bubblegum Crisis anime series on its slate of upcoming titles since May. (In the linked page, select "Axxis Lineup," then select "Upcoming Titles," and finally select ">>next.") The company's website includes a pre-production image for the project. The Japanese anime studio AIC has just announced on Tuesday that it signed a basic agreement with Singapore's Cubix International PTE Ltd. for the remake project on October 30.
Channel News Asia reported in May that Axxis announced "four live-action/computer-generated feature films valued at over US$135 million" at the Cannes Film Festival. The May 20 press release itself described Bubblegum Crisis as "a film based on the same-name original anime series from Japan about 4 young female mercenaries fighting for justice."
Thank you to analogk37 for the news tip.
---
follow-up of
AIC Agrees to Live-Action Bubblegum Crisis Proposal (Updated)