News

Kite Director, Saber Marionette Designer on Dante's Inferno

posted on by Egan Loo
Japanese/Korean-animated anthology based on Electronic Arts' 2010 game
---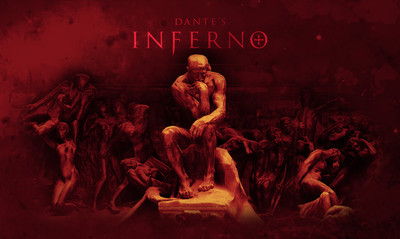 Director Yasuomi Umetsu (Kite, Girl's High, Mezzo) has revealed in a Monday blog entry that he is working on the previously reported animated feature based on Electronic Arts' 2010 American videogame, Dante's Inferno. He also confirmed that Japanese and Korean animation companies are producing the project and that he is personally directing one part of the project. The animated work will loosely follow Dante's classic Divine Comedy poem as the fictional Dante descends through the nine circles of Hell in search of a woman named Beatrice.
According to Umetsu, the American side of the production asked that the project not have a uniform overall style; instead the Americans requested that each company contribute in its own unique individual style to its portion of the anthology. Each company is responsible for about ten minutes of the final work. Tsukasa Kotobuki (Battle Arena Toshinden, Cyberteam in Akihabara, Saber Marionette J) is designing the characters in Umetsu's part. As it turns out, Kotobuki was a big fan of the Megazone 23 series, which Umetsu storyboarded and co-designed.
A promotional video for the game itself is available on its preview website. Starz Media's Film Roman subsidiary is co-producing the animated anthology with Electronic Arts after working on Dead Space: Downfall, another game-based animated work.
Source: 2channel
Image © 2008 Electronic Arts Inc.
---