News

Level 5 to Help Create Gundam AGE Anime This Fall (Updated)

posted on by Egan Loo
CoroCoro Comic
to also run manga of story with 3 generations of main leads
---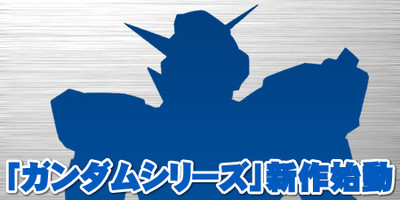 The July issue of Shogakukan's CoroCoro Comic magazine is announcing next Wednesday that the game developer Level 5 (Inazuma Eleven, Danbōru Senki) is working on all aspects of the new Gundam AGE anime for release this fall. In particular, Level 5 President Akihiro Hino is in charge of the story. There will also be a Gundam AGE manga running in the magazine.
The new series will have three generations of "father, child, and descendant" as the lead characters. The main characters pilot the Gundam unit to fight against an unknown attacking enemy (UE) and save Earth in a "One Hundred Year War" — an apparent homage to the One Year War of the first Gundam series.
The first main character is Furitto Asuno, who developed the Gundam AGE-1 mobile suit (humanoid mobile weapon) equipped with the AGE System (a self-adapting computer). The second main character is Asemu Asuno, Furitto's child. The third main character is Kio Asuno, Furitto's descendant who inherits the Gundam. The Gundam AGE-1 can be augmented as the Gundam AGE-1 Titus for more power, or as the Gundam AGE-1 Sparrow for more speed.
Other characters include Emily, Furitto's friend since he was 7. Guruudekku is a Commander in the Earth Federation Forces and the captain of the battleship Diva. Mireesu is a Lieutenant (junior grade) in the Federation Forces aboard the Diva.
Tied into the anime will be "four ultimate projects" in the works: manga, hobby (model kits and figures), games, and cards.
[Via 0taku.com]
Image © 2011 Sunrise
Update: More information added.
---