News

Barnes & Nobles, Borders Report Mixed Fiscal Results

posted on

2011-06-21

21:38 EDT
Borders's losses falling, but so is its revenue; B&N's online success offsets its retail decline
---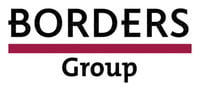 The American booksellers Borders and Barnes & Noble have both revealed mixed financial fortunes for the latest fiscal period.
In the midst of talks about selling most of its assets, Borders Group reported that its net loss from May 1 to May 28 was $35.4 million. This is less than a third of its $132.2 million loss in April. Borders's revenue fell to $15.5 million ($72.1 million in April). Sales from continuing stores fell to $81.6 million ($101.0 million in April). Borders's loss from ongoing operations fell to $18.1 million ($32.1 million in April). Reorganization charges fell to $17.3 million (less than a fifth of the $98.4 million charges in April).
At the end of May, according to Publishers Weekly, "Borders' balance sheet showed cash on hand of $19.1 million and total assets of $714.3 million, a figure that includes $444.7 million in inventory. Total liabilities were $1.09 billion. In April Borders had $16.9 million in cash, assets of $736.7 million and liabilities of $1.07 billion."


Meanwhile, Barnes & Noble can set rising sales at BN.com and the revenue from Barnes & Noble College Booksellers against a decline in its retail trade stores. The stores had suffered a net loss of $74 million in the year, partly because of B&N's "heavy investment in its digital initiatives," according to Publishers Weekly. However, B&N's total revenue was $7 billion in the fiscal year which ended April 30, a rise of 20% over the previous year.
Publisher's Weekly claimed, "BN.com was clearly the star for B&N, driven by both sales of its Nook family of devices plus digital content sold through the Nook Bookstore. Comparable store sales at BN.com were up 65% for the year and 78% for the fourth quarter." For example, according to B&N, Nook sales were $250 million in the fourth quarter and B&N opened over 1 million Nook accounts in the same period.
B&N said it was still evaluating the offer from Liberty Media to acquire the company.
Source: Publishers Weekly (link 2)
---