News

American Voice of FMA's Edward Elric at London's MCM Expo

posted on by Andrew Osmond
Vic Mignogna
, prolific
dub
actor and the voice of Edward Elric, will be at MCM Expo in October.
---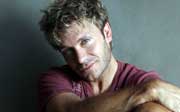 Vic Mignogna, best known as the dub voice of Edward Elric in both anime versions of Fullmetal Alchemist, is due to attend the London MCM Expo at the end of October.
Mignogna is a veteran of dozens of anime dubs, including such recent titles as Vampire Knight, in which he voices Zero Kiryu and his brother Ichiru, and Soul Eater, where he plays the Death Scythe, otherwise known as Spirit Albarn. Mignogna also voiced Hikaru Ichijo, the hero of Superdimensional Fortress Macross, in the dub created by ADV (not released in Britain).
However, Mignogna is best-known for playing Edward Elric in all the screen versions of Fullmetal Alchemist to date. In the original serial and the Conqueror of Shamballa film, he acted alongside Aaron Dismuke as Alphonse Elric. In Fullmetal Alchemist: Brotherhood, Mignogna reprised the role of Edward beside Maxey Whitehead as Alphonse.
MCM Expo will run at the Excel Centre in Royal Victoria Dock from October 28 to 30, with Mignogna due to attend on both Saturday and Sunday. He had previously hoped to be at the Expo event this May, but this appearance was cancelled.
Another voice-actor confirmed for the event is Ali Hillis, whose roles include dubbing the character of Lightning in the games Final Fantasy XIII, Dissidia 012: Final Fantasy and Final Fantasy XIII-2.
Via Anime Chronicle
---