News

Japanese Box Office, May 19-20

posted on by Crystalyn Hodgkins
---

Hideki Takeuchi's live-action Thermae Romae film fell from the No. 1 spot to No. 2 during its fourth weekend. Based on Mari Yamazaki's manga, the story follows Roman architect Lucius Modestus (Hiroshi Abe), who designs bath-houses in ancient Rome. One day he's sucked into modern-day Japan. Able to travel back and forth in between worlds, Lucius uses Japanese ideas to improve the Roman baths he builds in the past. The film grossed US$4,120,409 on 304 screens for a total of US$45,794,805.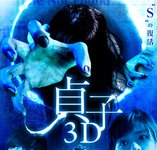 The live-action 3D film based on Sadako, the iconic ghost of the horror film Ring (Ringu), fell from No. 2 to No. 3 in its second weekend. In the film, Sadako is the vengeful ghost of the daughter of a famous psychic. She is connected to a cursed video tape featuring a collection of disturbing images; those who watch the tape are killed one week later. Koji Suzuki, the author of the original novel series that inspired the franchise, wrote a new original story for the film. The film earned US$2,307,833 on 213 screens for a gross-to-date of US$7,737,774.

The live-action adaptation of Chūya Koyama's Space Brothers (Uchū Kyōdai) manga dropped from No. 3 to No. 4 in its third weekend. The film stars Shun Oguri and Masaki Okada as brothers Mutta and Hibito. The two make a vow to go into space but only Hibito succeeds at becoming an astronaut. However, Mutta's life changes one fateful day. The film pulled in US$1,740,264 on 322 screens for a gross-to-date of US$13,182,609.

Detective Conan: The Eleventh Striker film dropped from No. 4 to the No. 5 spot in its sixth weekend. It earned US$844,101 more on 351 screens for a total of US$38,587,950.

Osamu Kaneda's live-action Kamen Rider X Super Sentai Super Hero Taisen film fell from No. 6 to No. 7 in its fifth weekend. The latest film in the Kamen Rider frachise features about 200 heroes — from every team in the live-action special-effects Super Sentai franchise — and about 40 Kamen Riders from the four-decade-long Kamen Rider franchise. The film ranked at No. 9 on Box Office Mojo and grossed US$553,244 on 295 screens for a total of US$18,529,643.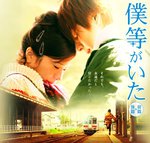 The second film in Takahiro Miki's two-part live-action film adaptation of Yuuki Obata's We Were There (Bokura ga Ita) romance manga dropped from No. 7 to the No. 8 spot for its fifth weekend. Toma Ikuta (Akihabara @ DEEP) and Yuriko Yoshitaka (Gantz) lead the films' cast. The story follows a girl named Nanami Takahashi (Yoshitaka) as she struggles with her decade-long relationship with Motoharu Yano (Ikuta), her high school's most popular boy who has his own issues from his past. The film ranked at No. 7 on Box Office Mojo's chart and earned US$608,937 on 297 screens for a total of US$19,348,020.

Crayon Shin-chan: Arashi o Yobu! Ora to Uchū no Princess, the 20th film in the Crayon Shin-chan franchise, dropped from No. 10 to No. 11 in its sixth weekend. The film sends the title kindergartner and his family into outer space. The film grossed US$308,986 on 263 screens for a total amount of US$11,602,522.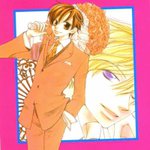 The live-action film adaptation of Bisco Hatori's Ouran High School Host Club romantic comedy manga is not ranked on Box Office Mojo's list, but the website does list that the film earned US$1,406 on three screens during its tenth weekend for a new total of US$2,815,028.
The number one film for the weekend of May 19-20 was Warner Brothers' Dark Shadows horror comedy film.
Sources: Kogyo Tsunshinsha, Box Office Mojo
---
This article has a follow-up:
Japanese Box Office, May 26-27
(2012-06-03 21:30)
follow-up of
Japanese Box Office, May 12-13 (Updated)