News

Toho Unveils 2012 Film Lineup

posted on by Jennifer Sherman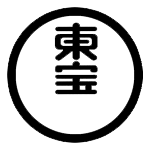 The Japanese film company Toho unveiled its 2012 film lineup on Wednesday. The company also listed some films it is releasing later this month and in 2013.
The company's upcoming anime films include:
Friends: Mononoke Shima no Naki: December 17, 2011
Inazuma Eleven GO: Kyūkyoku no Kizuna Griffon: December 23, 2011
Doraemon: Nobita to Kiseki no Shima ~Animal Adventure~: March 3, 2012
Crayon Shin-chan: Arashi o Yobu! Ora to Uchū no Princess: April 14, 2012
Detective Conan: The Eleventh Striker: April 14, 2012
Gekijōban Pocket Monster Best Wishes! Kyurem Vs Seikenshi: July 14, 2012
Ōkami Kodomo no Ame to Yuki: July 2012
untitled Naruto film: Summer 2012
untitled Blue Exorcist film: 2012
Toho's upcoming manga-based live-action films include:
Always San-chōme no Yūhi '64: January 21, 2012
Bokura ga Ita (2 films): March 17 and April 21, 2012
Thermae Romae: April 28, 2012
Uchū Kyōdai: May 5, 2012
Hotaru no Hikari: early Summer 2012
Shingeki no Kyojin: 2013
Toho will also release the game-based Phoenix Wright: Ace Attorney live-action film on February 11, 2012.
Source: Anime Anime Biz
---