News

Toho Unveils 2012 Film Lineup

posted on

2011-12-14

23:57 EST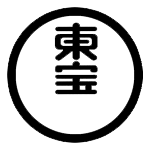 The Japanese film company TOHO unveiled its 2012 film lineup on Wednesday. The company also listed some films it is releasing later this month and in 2013.
The company's upcoming anime films include:
TOHO's upcoming manga-based live-action films include:
TOHO will also release the game-based Phoenix Wright: Ace Attorney live-action film on February 11, 2012.
Source: Anime Anime Biz
---