News

Akira's Otomo Presents 4 New Promo Videos for Short Peace

posted on by Egan Loo
---
Shochiku Films began streaming four new 15-second promotional videos for the Short Peace compilation film this week. Three of the videos preview the announced voice casts, while one proclaims the accolades that the film, headlined by Katsuhiro Otomo (Akira, Memories, Steamboy), has received:

In 1979, Otomo's Short Peace book set me on fire. In 2013, the Short Peace movie will set the world on fire. ("Combustible," indeed.)
— Naoki Urasawa (manga creator of Monster, 20th Century Boys, Yawara! A Fashionable Judo Girl)

This is Otomo and his band's full frontal assault. (On the anime industry, and on the world.)
— Yoshikazu Yasuhiko (Gundam character designer)

You won't be able to blink your eyes for even a moment.
— Mamoru Oshii (director of Ghost in the Shell, Patlabor)

"Combustible" ("Hi-no-youjin")
"The emotions of tragic love transform into an inferno that engulfs Edo"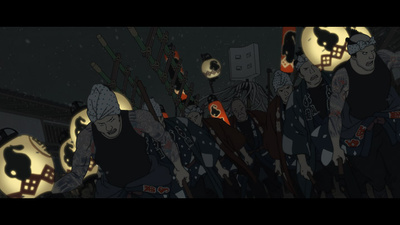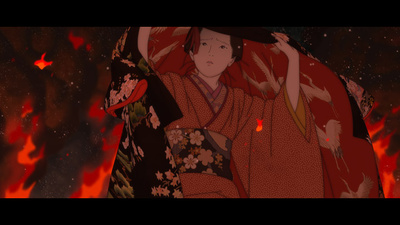 Saori Hayami as Owaka
Masakazu Morita as Matsuyoshi
Screenplay, Director: Katsuhiro Otomo
CG Director: Shūji Shinoda (Valvrave the Liberator)
Art: Yoshiaki Honma (Maburaho), Junichi Taniguchi (Make-Up! Sailor Senshi)
Character Design, Visual Concept: Hidekazu Ohara (Memories' Cannon Fodder)
Music: Makoto Kubota
Tsukumo
"A man and some creatures' mysterious dream story"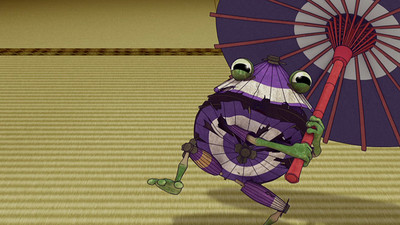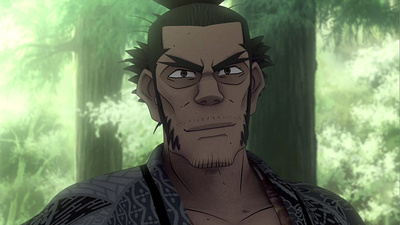 Aoi Yuki as Komachi Sorimono
Takeshi Kusao as Kaeru Hebisakka
Screenplay, Director: Shuhei Morita (Kakurenbo, Freedom)
Original Story Concept, Conceptual Design: Keisuke Kishi
Character Design: Daisuke Sajiki (Kakurenbo - Hide & Seek)
Music: Reiji Kitazato (Gankutsuou: The Count of Monte Cristo)
Gambo
"A new vision in mysticism and violence"


Mutsumi Tamura as Kao
Daisuke Namikawa as Nigenji
Director: Hiroaki Ando (Five Numbers!)
Original Story Concept/Creative Director: Katsuhito Ishii (Redline, Funky Forest: The First Contact, Taste of Tea)
Screenplay: Katsuhito Ishii, Kensuke Yamamoto (Magical Shopping Arcade Abenobashi 3D effects)
Character Design: Yoshiyuki Sadamoto (Evangelion, .hack, Summer Wars)
Music: Hikaru Nanase (Polyphonica, Galaxy Angel)
Short Peace is an
omnibus
of
four
short
films
by Otomo, Morita, Ando, and Hajime Katoki (mechanical designs in Gundam franchise, Super Robot Wars) with an opening by Koji Morimoto (The Animatrix's Beyond, Memories' Magnetic Rose, Noiseman Sound Insect, Genius Party's Dimension Bomb).
The promotional video for the fourth short, Katoki's "Buki yo Saraba" (A Farewell to Arms), was
streamed
last week, and the full trailer for the film
debuted
in May.
The anthology film will open in 25 theaters across Japan on July 20.
---