News

Danganronpa Kibō no Gakuen to Zetsubō no Kōkōsei Manga Ends in Famitsu Comic Clear

posted on by Sarah Nelkin
---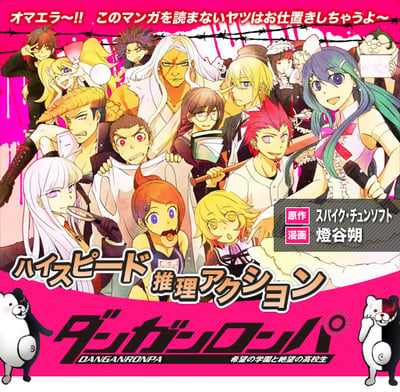 The official website for Kadokawa's web manga site Famitsu Comic Clear published the final chapter of Hajime Tōya's manga adaptation of Spike Chunsoft's Danganronpa Kibō no Gakuen to Zetsubō no Kōkōsei video game on Friday. The final chapter adapts the final chapter of the game.
The story follows a group of high school students, each with a different exceptional talent, who are locked inside a school and told that the only way to escape is to kill another student without getting caught. After a murder, the remaining students must hold a trial with their lives on the line to find out who the killer is.
Tōya began serializing the manga in the online manga website in 2010 and Kadokawa shipped the third volume in Japan in Sepmteber. Another adaptation of the franchise, the Danganronpa Kibō no Gakuen to Zetsubō no Kōkōsei The Animation manga, is currently running in Kadokawa's Monthly Shōnen Ace magazine.
Danganronpa The Animation premiered in July, and Funimation streamed the series as it aired.
---