News

Seven Seas Adds Kentarō Satō's Magical Girl Apocalypse Manga

posted on by Reina Bolanos
"Despair panic horror" manga about killer magical girl debuted in 2012
---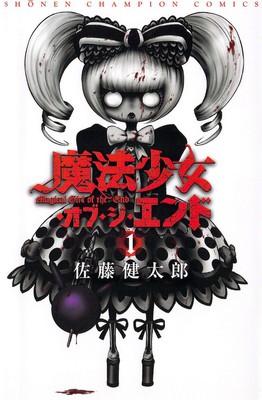 North American manga publisher Seven Seas Entertainment announced on Tuesday that it has licensed Kentarō Satō's psychological horror manga Magical Girl Apocalypse (Mahō Shōjo of the End).
The "despair panic horror" story centers around normal first year high school students Kii and Tsukune. One day, a magical girl appears at their high school, and she uses her mysterious power to kill their classmates one by one.
Satō launched the manga in the first chapter of Akita Shoten's Bessatsu Shōnen Champion magazine in June 2012, and Akita Shoten published the fourth compiled volume on December 6.
---