News

Dream C Club Gogo. PS3 Game's Dance Videos Streamed

posted on

2014-02-19

06:23 EST by Sarah Nelkin
Karia, Seira, Moegi previewed for new, upcoming hostess simulator
---
D3 Publisher began streaming three videos featuring dance and songs from its upcoming Dream C Club Gogo. video game for the PlayStation 3 system on Wednesday. Each of the three videos features a different heroine the protagonist can woo:
Karia (Kanae Oki) singing "Cute de pop na Scandal" (A Cute & Pop Scandal)
Seira (Ai Yamamoto) singing "I Know☆U know"
Moegi (Nozomi Sasaki) singing "Hallelujah!
D3 Publisher formally announced the sequel to the 2009's original Dream C Club simulation game in November. The game features all-new heroines for the player to interact with, including: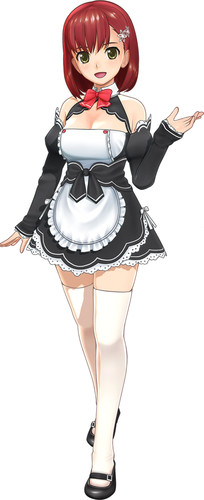 Karia (Kanae Oki), a gentle girl who is a college student. At school, she is part of the horse-riding club.


Seira (Ai Yamamoto), a young woman who is half Japanese. Even before coming to Japan, she admired Japanese culture. However, she still has some things to learn about Japanese society.

Miyabi (Hibiku Yamamura), a quiet young woman who works every day to become a perfect Japanese woman. In the past, she used to actually be quite the tomboy.

Noko (Manami Shirakawa), an extremely energetic girl who loves anime, games, music, and fashion. Her dream is to hold a concert in a dome, and start her own fashion brand in Paris.

Ouka (Saki Nakajima), a bespectacled girl who is skilled at fortune-telling. She tells the fortune of many people who come to the club.

Mitsuki (Minami Takahashi), a shy girl who used to live in the countryside, and is amazed by the shine of the city. She hopes that her customers will teach her little by little about city life.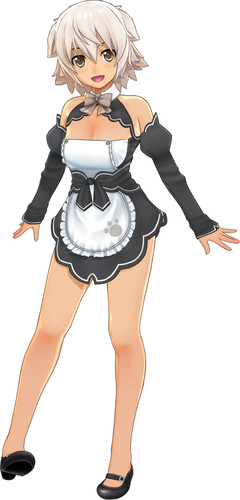 Chiri (Manami Tanaka), a strange girl who ends her sentences in "meow." She insists that she is working at the club as a part of her "training."
D3 Publisher will release the game in Japan for the PlayStation 3 on April 3 for the price of 6,800 yen (about US$66).
---