×
remind me tomorrow
remind me next week
never remind me
Subscribe to the ANN Newsletter • Wake up every Sunday to a curated list of ANN's most interesting posts of the week.
read more
News

38th Annual Kodansha Manga Awards' Nominees Announced

posted on by Sarah Nelkin
---
Japanese publisher Kodansha announced the nominees for its 38th annual Manga Awards, honoring 19 titles across four categories. The winner for each category will be announced on May 9.
Best Children's Manga

Koi Suru Futago Megane no Blue
Daisy Yamada
Serialized in
Nakayoshi
(Kodansha)
Momo and Sakura are 16-year-old twin sisters that share everything but are completely different. Momo, the older sister, has a weak constitution, while Sakura is full of life. When shy Momo falls in love for the first time, Sakura cheers her on. But the boy Momo likes is Sakura's classmate Fujita.

12-Sai.
Nao Maita
Serialized in
Ciao
(
Shogakukan
)
Hanahi, a sixth-grade girl who is neither an adult nor a child, deals with issues such as accidentally witnessing her homeroom teacher kissing, and worrying about experiencing physiological changes before her friends. The series of short stories depicts a 12-year-old girl's innocent worries and first love.

Nagareboshi Lens
Mayu Murata
Serialized in
Ribon
(
Shueisha
)
The story follows Risa, a girl with zero experience in romance. Meanwhile, a boy named Yūgure is the most popular student in Risa's school year. Even though the two have had no contact with each other in the past, they find themselves at school at the same time one night.

Yo-kai Watch
Noriyuki Konishi
Serialized in Coro Coro Comic (Shogakukan)
The story begins when Kēta discovers an old capsule toy vending machine in the forest. Kēta receives a mysterious watch and meets a ghost butler named Whisper. Whisper tells Kēta that the watch allows him to see supernatural creatures — both good and evil — that he could not see before in everyday life. With Whisper and his other companion Jibanyan, Kēta explores his town for other ghosts to battle.
Best Shōnen Manga

Koe no Katachi
(A Silent Voice)
Yoshitoki Ōima
Serialized in Weekly Shonen Magazine (Kodansha)
Young boy Jōya Ishida has the motto of "Bright! Fun! Adventures!" He meets a deaf girl named Shōko Nishimiya. Their meeting changes the classroom, the school, and Jōya's entire life.

Nisekoi
Naoshi Komi
Serialized in
Weekly Shonen Jump
(Shueisha)
The manga follows Raku Ichijō, a normal high school student who happens to be the heir to a yakuza group. The attractive but violent transfer student Chitoge Kirisaki, the heir to a rival yakuza group, transfers to his class, and the two must pretend to date to keep a war from breaking out between their families.

Noragami
Adachitoka
Serialized in
Monthly Shonen Magazine
(Kodansha)
The story follows Yato, a poor minor god living an insignificant life in the human world whose dream is to someday be worshiped by the masses. In hopes of garnering more of a following, he spends his time trying to spread his name by writing his cell phone number on the walls of bathrooms across the city and aiding those in need (for 5 yen). He is, as he likes to call himself, a "delivery god." Hiyori Iki, a daughter from a respectable family, saves Yato from a traffic accident, but is hit instead. Because of this, Hiyori becomes a "Hanyō" — someone whose spirit comes out easily.

Baby Steps
Hikaru Katsuki
Serialized in Weekly Shonen Magazine (Kodansha)
The story follows "Ei-chan," a punctual and earnest boy who has strived for straight As since elementary school. He began going to a tennis school during high school. There, he meets Natsu, a beautiful, earnest girl who only has passion for tennis.

MIX
Mitsuru Adachi
Serialized in
Gessan
(Shogakukan)
The manga revolves around two step brothers who form a baseballl team 26 years after Meisei High School won the Kōshien.
Best Shōjo Manga

L♥DK
Ayu Watanabe
Serialized in
Bessatsu Friend
(Kodansha)
Shuusei Kugayama is the "prince" of his high school, but he always turns down confessions--including one from Aoi Nishimori's best friend. Although she initially hates him for this, when Shuusei moves in next door to Aoi, who lives alone, she starts thinking that he might not be such a bad guy after all...

Kore wa Koi no Hanashi
Chika
Serialized in
ARIA
(Kodansha)
31-year-old novelist Shinichi is in a slump when a cat and a 10-year-old girl named Haruka show up at his house. His editor and childhood friend suggests he use Haruka as a model for his novel about love.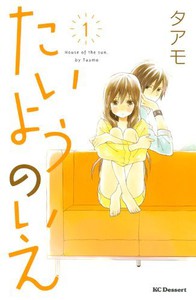 Taiyō no Ie
Ta'amo
Serialized in
Dessert
(Kodansha)
When they were kids, Mao used to spend a lot of time at her neighbor Hiro's house because it would always make her feel happy. Years later, her father remarries and she feels she's lost her home when Hiro, who lives alone since he lost his parents, invites her to come live with him.

Tokyo Alice
Toriko Chiya
Serialized in
Kiss
(Kodansha)
The manga revolves around Fuu Arisugawa, a girl who loves nothing but shopping and slowly starts to find that she might also love her boss.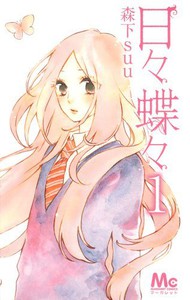 Hibi Chōchō
Suu Morishita
Serialized in
Margaret
(Shueisha)
Suiren, the most beautiful girl in school, is interested in tough karate boy Kawasumi. However, they are not very good at getting their feelings across.
Best General Manga

Ajin
Gamon Sakurai
Serialized in
Good! Afternoon
(Kodansha)
17 years ago, immortals first appeared on the battlefields of Africa. Later, rare, unknown new immortal lifeforms began appearing among humans, and they became known as "Ajin" (demi-humans). Just before summer vacation, a Japanese high school student is instantly killed in a traffic accident on his way home from school. However, he is revived, and a price is placed on his head. Thus begins a boy's life on the run from all of humankind.

Sanzoku Diary
Kentarō Okamoto
Serialized in
Evening
(Kodansha)
An authentic account of the manga artist's life as a hunter, surviving in the wilderness off his own game.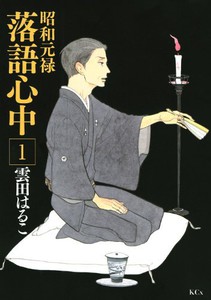 Shōwa Genroku Rakugo Shinjū
Haruko Kumota
Serialized in ITAN (Kodansha)
The story revolves around a mature prisoner who was released on good behavior. He is called Yotaro by others, a term that means an "anti-hero" or a "dim-witted man." When he returns to society, he starts a new life in a musical life. Touched by Musho Yakumo's role as the "grim reaper," he asks the master to take him in as an apprentice.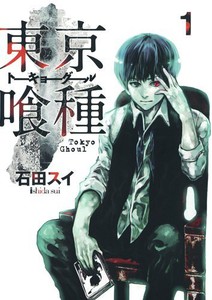 Tokyo Ghoul
Sui Ishida
Serialized in
Young Jump
(Shueisha)
The suspense horror/dark fantasy story is set in Tokyo, which is haunted by mysterious "ghouls" who are devouring humans. People are gripped by the fear of these ghouls whose identities are masked in mystery. An ordinary college student named Kaneki encounters
RIZE
, a girl who is an avid reader like him, at the café he frequents. Little does he realize that his fate will change overnight.

Hozuki no Reitetsu
Natsumi Eguchi
Serialized in
Morning
(Kodansha)
The dark comedy revolves around the fierce god aide to the Great King Yama, Hōzuki. Calm and super-sadistic, he tries to resolve problems that often occur in Hell.
Animal Land, Shigatsu wa Kimi no Uso, Ore Monogatari!!, and Gurazeni won last year's awards.
Source: [Comic Natalie]
---