News

Danganronpa Stage Play Casts Kiyotaka Ishimaru, Mondo Owada

posted on

2014-05-20

10:45 EDT
---
The theater production company Cornflakes announced two more cast members for its stage play of the Danganronpa game franchise on Tuesday.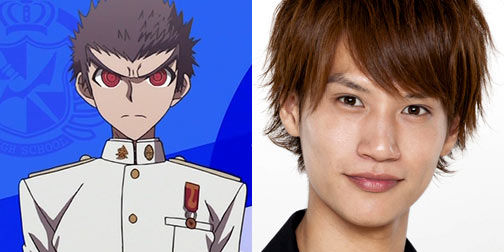 Manpei Takagi as Kiyotaka Ishimaru

Ren Yagami as Mondo Owada
Danganronpa The Stage ~Kibō no Gakuen to Zetsubō no Kōkōsei~ (Danganronpa The Stage: The Academy of Hope and the High School Student of Despair) already stars Kanata Hongou (Btooom!, live-action Gantz, NANA 2, live-action The Prince of Tennis movie) as Makoto Naegi and Akira Ishida (no relation to the voice actor Akira Ishida) of the comedy duo Non Style (Sgt. Frog ending theme) as Yasuhiro Hagakure. Reina Ikehana will play Celestia Ludenberg, while Seitarō Mukai of the Tenshin comedy duo will play Hifumi Yamada.
Ishida is also directing the production, and Kei Horie (Hyakujuu Sentai Gaoranger's Gao Yellow) is writing the script. Kazutaka Kodaka, one of the original creators of the game series, is supervising the scenario on behalf of Spike Chunsoft.
The play will run from October 29 to November 3 at the main hall of the Nippon Seinenkan in Tokyo.
NISA licensed the first two games in North America. The franchise inspired a television anime series that premiered last July. Funimation streamed the series as it aired.
[Via Nijimen]
---
bookmark/share with: