News

Nintendo Reveals Code Name: S.T.E.A.M. Strategy Game for 3DS

posted on

2014-06-11

22:22 EDT by Crystalyn Hodgkins
Game with shooter elements follows steam-based fighting force created by Lincoln
---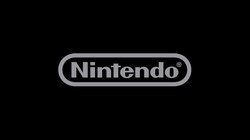 Nintendo revealed a brand-new 3DS title at its developer event at E3 on Wednesday. Hitoshi Yamagami (Fire Emblem, Xenoblade Chronicles) and Intelligent Systems (Fire Emblem franchise) are developing the turn-based strategy game, which is titled Code Name: S.T.E.A.M.
The game stars members of a steam-based fighting force created by Abraham Lincoln to defend the Earth against a space invasion. The game will take place in London, and will feature alien creatures that satirize creatures from Lovecraftian lore.
The game itself is a campaign that is divided in to missions, each which has several maps. The game also includes elements from shooters to "enhance both movement and attacking." The fighters in the game run on steam by using boilers, and the fighters have to use a limited amount of steam to perform attacks. As players progress through the game, the boilers, weapons, and characters available will increase.
The characters each have specific main weapons, but players can equip a sub-weapon for each character. Each character also has a special ability that is unique and they can use it only once per map.
The character design itself is inspired by American comic books, specifically by artists like Jack Kirby and Bruce Timm. Takako Sakai is serving as the game's art director.
No pictures and videos were allowed during the presentation.
The game is slated to launch next year.
Additional details via Polygon
---