News

Naruto Shippuden Ultimate Ninja Storm Revolution to Bundle Anime

posted on

2014-06-18

13:00 EDT by Karen Ressler
Jump Super Anime Tour special, playable Obito, Itachi's apron DLC offered
---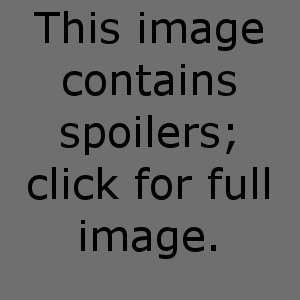 This year's 30th issue of Shueisha's Weekly Shonen Jump magazine is announcing on Monday that Namco Bandai Games' Naruto Shippūden Ultimate Ninja Storm Revolution (Narutimate Storm Revolution) PlayStation 3 and Xbox 360 game will include the event anime
Naruto Shippuden Sunny Side Battle!!!
as a pre-order bonus. The anime
premiered
last Fall at the Jump Super Anime Tour. The pre-order bonuses will also include a downloadable costume for Itachi, in which he wears the apron he has in the event anime.
The magazine also announced that Obito will join the roster as a playable character.
[Note: Highlight the text below for more info, which contains spoilers.] Obito Uchiha will be able to summon the 10-tails and perform a joint attack with Madara Uchiha.
The game will feature new gameplay mechanics, including the Combination Ultimate Jutsu attacks that allow players to combine powers to create more powerful techniques. The game will also feature more than 100 playable characters from both the Naruto and Naruto Shippūden anime.
CyberConnect2 is again developing the fighting game, and Namco Bandai Games will ship the game on September 11. The company has already announced that the game will ship in North America and Europe in 2014.
---