×
remind me tomorrow
remind me next week
never remind me
Subscribe to the ANN Newsletter • Wake up every Sunday to a curated list of ANN's most interesting posts of the week.
read more
News

Megumi Toyoguchi, Kousuke Toriumi, Michiko Neya Join Cross Ange Anime's Cast

posted on by Sarah Nelkin
---
The official website for Sunrise's Cross Ange: Tenshi to Ryū no Rondo (Cross Ange: Rondo of Angels and Dragons) anime updated with new characters and cast members on Monday:

Takako Honda
(
Hanasaku Iroha - Blossoms for Tomorrow
,
NANA
) as Jill, the supreme commander of Arzenal. With her mechanical prosthetic hand, she is a harsh, cold former soldier. She is feared by many Norma, but she treats Ange the worst.

Yukana
(
Wedding Peach
,
Infinite Stratos
) as Emma Bronson, an inspector who was sent into Arzenal. She is the only Mana in Arzenal and looks down on Normas. She is very strict on upholding rules.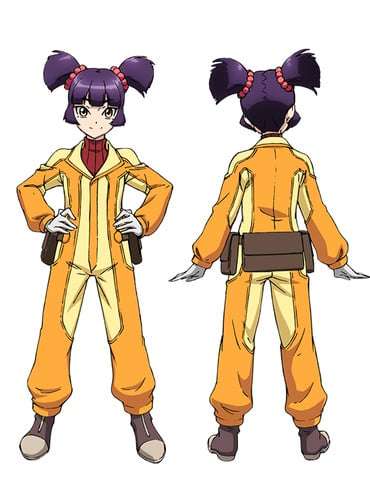 Mai Fuchigami
(
Girls und Panzer
,
Outbreak Company
) as Mei, the chief of maintenance in Arzenal's first company. Though she is young, she is a mechanic with the highest levels of wisdom and skill.

Megumi Toyoguchi
(
Persona 3
,
Danganronpa
) as
Maggy
, the military doctor in Arzenal. She has a tendency to say mean things, but her skill is of the highest class, and she has saved the lives of many Normas. She has a habit of getting excited when she sees blood. She is Jill's best friend of many years.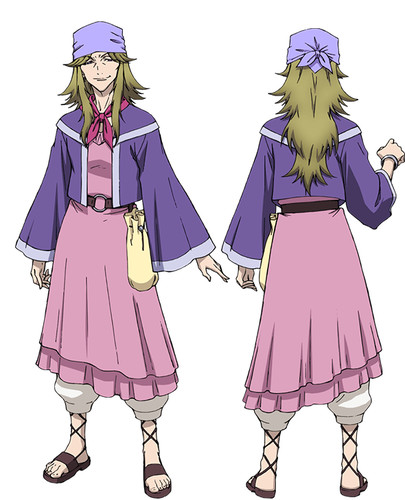 Sakiko Tamagawa
(
Ghost in the Shell: Stand Alone Complex
,
Sailor Moon Stars
) as Jasmine, the shrewd old woman who runs the giant marketplace "Jasmine Mall" within Arzenal. She sells wares that she obtained through her own trade routes. She sells things at quite unfairly high prices, but her after-care of the items purchased is perfect.

Michiko Neya
(
Shaman King
,
Hanamonogatari
) as Zola, the captain of Arzenal's first company. A veteran fighter who has escaped death a numerous amount of times. She is respected by her fellow company members, but her only flaws are that she's a hedonist and that she is a compulsive thief.

Kousuke Toriumi
(
Prétear
,
Sailor Moon Crystal
) as Julio Asuka Misurugi, Ange's elder brother and the crown prince of the Misurugi Empire. He believes that he is a superior being, and holds a prejudice against Normas.

Nao Tōyama
(
The World God Only Knows
,
Nisekoi
) as Sylvia Ikaruga Misurugi, the second crown princess of the Misurugi Empire and Ange's younger sister. She deeply respects her beautiful and prideful elder sister.

Yukana also plays Riza, Julio's rusted retainer. She is the chief of the Imperial Guard.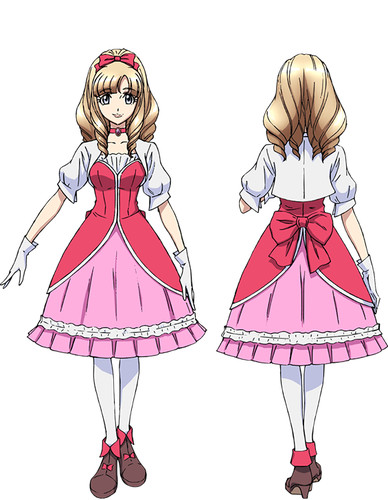 Mariya Ise
(
Yes! Precure 5
,
Hunter × Hunter
) as Misty Rosenblum, the princess of Rosenblum, the kingdom that controls Arzenal. She knows Ange from their school days. She is a high-class lady who knows nothing of the outside world.
The cast will also star: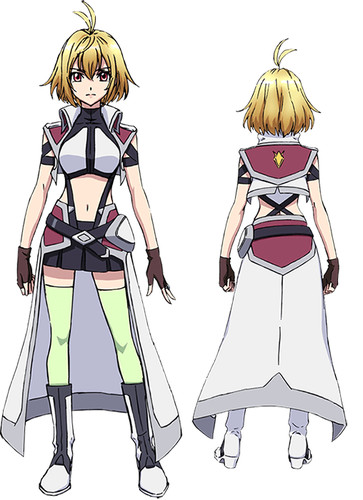 Nana Mizuki
as Ange. The first imperial princess of the Misurugi Empire, she was loved by her people as Princess Angelize. After realizing that she is a Norma, she becomes a soldier that fights with dragons and changes her name to Ange. As she was raised as a princess, she has a large amount of pride and is very stubborn. Within the base, she often gets into conflicts with others.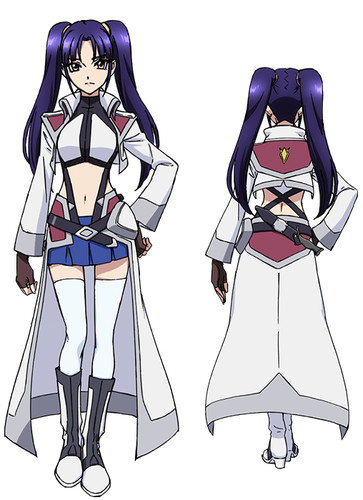 Eri Kitamura
as Salia, the leader of the first company of the Barameiru with a serious personality. Although she is a superior soldier, she only makes actions that are exactly to the materials she has learned, which sometimes causes problems whens she needs to react to varied situations. She has a secret hobby.

Yukari Tamura
as Hilda, an attacking soldier in the first Barameiru company and the favorite of captain Zola. She could even be ranked as the first or second strongest of the company. An ambitious and cynical person, she doesn't like the strong newcomer Ange, and considers her an enemy.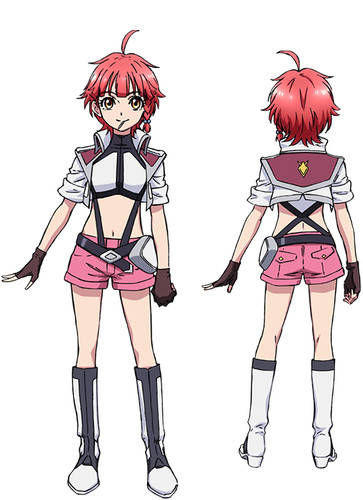 Houko Kuwashima
as Vivian, an attacking soldier in the first Barameiru company. She's the ace of her team during battle who uses fierce techiniques, but her true personality is very cheerful. After she puts out ridiculous quizzes to people, she one-sidedly recognizes them as a friend. Her hobbies are quizzes.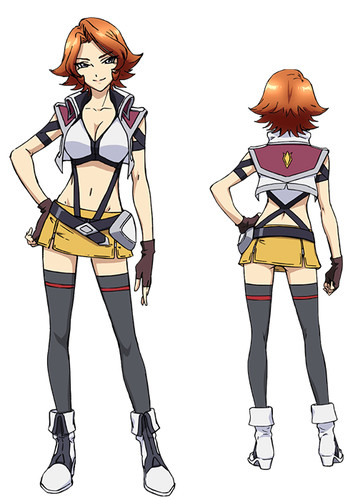 Kaori Ishihara
as Rosalie, a light arms soldier in the first Barameiru company. She actually has little skill, but she has survived up until now by sticking near those with power. She also dislikes Ange, who is quickly building up her battle record.

Ami Koshimizu
as Ersha, a heavy arms soldier in the first Barameiru company. She's better at cooking than fighting, and is liked by many children. She is somewhat of a motherly figure to the company. However, she is scarier than anyone when she is angry.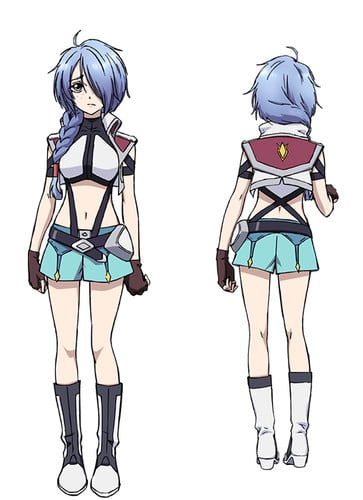 Yui Ogura
as Chris, a heavy arms soldier in the first Barameiru company. A negative girl who only opens up to those she knows. She is always living her life quietly hiding behind Hilda and Rosalie.

Sumire Uesaka
as Momoka Oginome, the head maid of imperial princess Angelize. She enjoys nothing more than taking care of her mistress.
The website lists the anime's story:
Due to humanity obtaining the data technology that has evolved to a great amount- called "Mana"- the human race is able to subjugate all wars, starvation, pollution, and other problems on Earth by using its power, which is similar to magic. Earth has obtained the utopia of complete peace and no wants.

First princess of the Misurugi Empire, Angelize. As with everyone else, she also had no wants or worries. She was celebrated by the people of the empire, and was supposed to wear the crown. However, she realizes the shocking truth that she is a Norma. "Norma": An irregular existence that cannot use Mana, and are treated as heretics and as "things" rather than people. Having everything stolen from her, she isolates herself on a remote island.

What was waiting for her there was a fateful meeting with a group of Norma girls who know nothing but battle. The girls spend their days riding humanoid robot weapons called "Barameiru" hunting giant dragons that have come from another dimension to invade. Having her name taken from her, what will soldier Ange see at the end of the fight? What can she believe in? What will she obtain? The story of a single girl's fortitude starts now.
Yoshiharu Ashino (Tweeny Witches) is directing the anime at Sunrise, and Tatsuto Higuchi is handling series composition. Yuusuke Matsuo is providing the concepts for the characters, while Sayaka Ono is designing the characters. Singer and songwriter Akiko Shikata (Ar Tonelico series, Tales of Symphonia the Animation: The United World Episode theme song performance) will be scoring the soundtrack. Nana Mizuki will perform the opening theme song, while Eri Kitamura will perform the ending theme.
The TV anime will premiere in October.
---