News

Kūsen Madōshi Kōhosei no Kyōkan Anime's Additional Cast Revealed

posted on by Daryl Lee Hale
---

The official website for the anime of Yū Moroboshi's Kūsen Madōshi Kōhosei no Kyōkan (Aerial Combat Wizard Candidates' Instructor) light novel series revealed additional cast for the show on Friday.
The additional cast includes:
Hiroki Yasumoto (Hozuki's Coolheadedness' Hōzuki, Hetalia - Axis Powers' Germany) as Real Nua
Chika Anzai (Sound! Euphonium's Reina Kōsaka, Chaika - The Coffin Princess' Chaika Travant) as Amy
Yuko Hara (Chaika - The Coffin Princess' Akari Acura) as Beach
Nichika Omori (Invaders of the Rokujyōma!?'s Yurika Nijino, World Break: Aria of Curse for a Holy Swordsman's Yuri Oregvitch Zhirkov) as Sheila
Ibuki Kido (Golden Time's Chinami Oka, The [email protected] Movie: Kagayaki no Mukōgawa e!'s Kana Yabuki) as Christina Balcuhorn
Mari Misaki (small roles Assassination Classroom, Yuki Yuna Is a Hero) as Lily Lancaster
Mami Kamikura as Sasha Nielsen
Yukiko Yao (Futari H - The One And Only Step Up Love Story's Makie Sugiyama) as Greg Hastuck
Rina Satou (The [email protected] Cinderella Girls' Chihiro Senkawa, Non Non Biyori's Kaede Kagayama) as Socie Whitale
Jiro Saito (Ikki Tousen's Shikou Chouko) as Gail Whitale
They will join the previously announced main cast, which includes: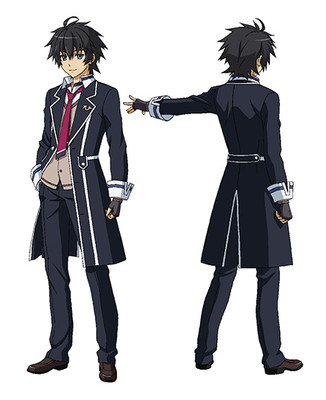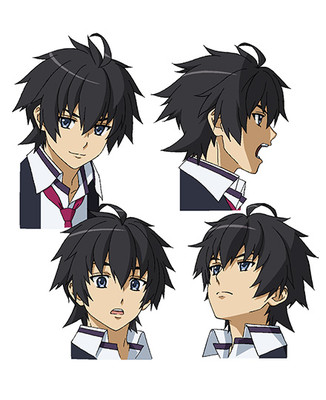 Yoshitsugu Matsuoka as Kanata Age


Nozomi Yamamoto as Misora Whitale


Nao Toyama as Lecty Eisenach


Iori Nomizu as Rico Flamel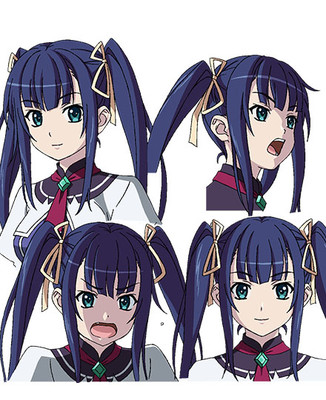 Risa Taneda as Yuri Flostre


Yuuki Yamada as Chloe Sevegny


Saeko Zogo as Freon Flamel


Tetsuya Kakihara as Lloyd Alwyn
The story is set in a world where humanity, driven off the land by the threat of magical armored insects, now live in aerial floating cities. Thus wizards — aerial combat mages who fight the insects with magical powers — came into being.
Kanata Age (Eiji) is a young man who lives on the floating wizard academy city of "Misutogan." He was once celebrated as the "Black Master Swordsman," the elite ace of the S128 special team. However, he is now despised as the "traitor of the special team." One day, he is assigned as the instructor of E601, a team that has suffered 10 consecutive defeats. E601 has three girls — Misora Whitale, Lecty Eisenach, and Rico Flamel — with one or two peculiar quirks.
Takayuki Inagaki (Rosario + Vampire, My mental choices are completely interfering with my school romantic comedy) is directing the series at Diomedea (Gingitsune, Astarotte's Toy) with series composition by Hiroshi Yamaguchi (Rosario + Vampire, ToHeart2). Nomizu is also singing the opening theme song "D.O.B," and la la larks is performing the ending "Hallelujah."
Moroboshi launched the light novel series with illustrations by Mikihiro Amami in July 2013, and Kadokawa's Fujimi Shobo published the sixth volume in March. Arisu Shidō launched a manga adaptation in the September issue of Media Factory's Monthly Comic Alive magazine last July.
[Via Yaraon!]
---