×
remind me tomorrow
remind me next week
never remind me
Subscribe to the ANN Newsletter • Wake up every Sunday to a curated list of ANN's most interesting posts of the week.
read more
News

Mighty No. 9 Game Slated for Release in February

posted on by Jennifer Sherman
Physical/digital releases in Americas on February 9, world on February 12
---

Game publisher Deep Silver announced on Friday that Mighty No. 9 is slated for release in the Americas on February 9, followed by a worldwide release on February 12. The game will be available in physical and digital formats for PlayStation 4, Xbox One, and Wii U. The game will also be available digitally for PlayStation 3, Xbox 360, PC, Linux, and Mac. Digital versions for PlayStation 3 and Nintendo 3DS will follow later.
The game's Kickstarter page also announced on Saturday that a special demo version is now available for backers. The demo includes part of the Challenge Mode included in the full version.
Comcept began streaming the second MighTV promotional video earlier this month. In the video, lead composer Manami Matsumae plays part of the game's Challenge Mode for the first time.
Deep Silver describes the game:
Created by Keiji Inafune and an all-star team of veteran devs, Mighty No. 9 is a challenging side-scrolling action game that transforms the feel of 8 and 16-bit classics, as players remember them, into a fresh modern-day classic.


In the year 20XX, breakthroughs in robotic technology have ushered in a new era of peace & prosperity. Violence is confined to the Battle Coliseum, where robot combatants face off in spectacular duels. Dr. White created 9 robot siblings known as the "Mighty Numbers", who were the most popular and powerful team of robots in the Battle Coliseum and always in the top ranks. But, during one competition there was a cyber-attack, infecting them with a computer virus causing them to become crazed and rampant. You play as Beck, the 9th in a line of powerful robots, and the only one not infected by the mysterious computer virus that caused mechanized creatures the world over to go berserk.


Run, jump, blast and transform your way through 9 initial stages (plus 3 later stages) which you can tackle in any order you choose, using weapons and abilities stolen from your enemies, in order to take down your fellow Mighty Number robots and to confront the final evil that threatens the planet!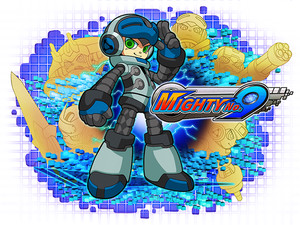 The game's Kickstarter campaign announced in August that the game's release date had been delayed again from September until the first quarter of 2016.
The team stated that the game is already complete, but "there are still bugs and issues pertaining to the online features that are included in the game." Comcept delayed the release date to fix these issues.
Inafune (MegaMan) and his company raised more than US$3.5 million in its crowdfunding campaign for the game in October 2013. The game was initially slated for this past spring.
Comcept released the Mighty No. 9 Ganbare! Beck (Mighty No. 9 Go For It, Beck!) browser game on Yahoo! Japan earlier this month. The game is based on Comcept's upcoming Mighty No. 9 game.
Tokyo-based CG animation company Digital Frontier is developing an animated series for a worldwide market. Legendary Digital Media is collaborating with Contradiction Films to develop a live-action film for digital distribution.
[Via Gematsu]
---