News

Sayaka Senbongi, Katsuyuki Konishi Join Magic-kyun Renaissance Anime Cast

posted on by Jennifer Sherman
---

The official website for the Magic-kyun Renaissance multimedia project announced additional cast members for the television anime on Saturday.
The new cast members are:
Sayaka Senbongi (Kabaneri of the Iron Fortress's Mumei) as Kohana Aigasaki (protagonist)
Katsuyuki Konishi (Gurren Lagann's Kamina) as Chieri Tōdō
Akio Ohtsuka (Ghost in the Shell: Stand Alone Complex's Batou) as Principal
Tarusuke Shingaki (Ghost in the Shell: Arise's Togusa) as Masana Ichijōji
Daisuke Hirakawa (Free! - Iwatobi Swim Club's Rei Ryugazaki) as Karaki Ichijōji
Junko Minagawa (Sailor Moon Crystal's Haruka Tenō) as Juri Chikamatsu
Yukari Tamura (Ange Vierge's Amane Ayashiro) as Sakura Aigasaki
The project's other characters include:
Yuichiro Umehara as Teika Ichijōji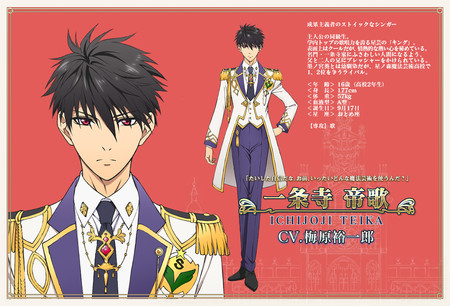 KENN as Aoi Suminomiya



Yuuki Ono as Rintarō Tatewaki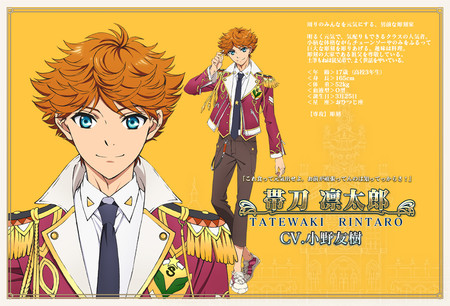 Wataru Hatano as Louis Anjō



Shouta Aoi as Monet Tsukushi



Takuya Eguchi as Kanato Hibiki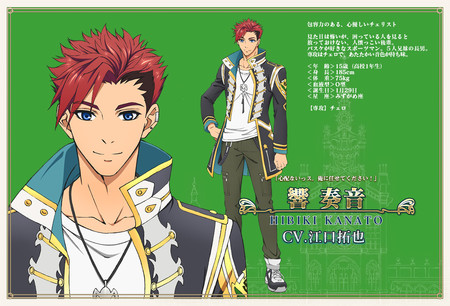 The project's website explains the story:
A world where art becomes magic. In this world, people who can inspire passion with their Magic Arts are called Artistas, and are employed in show business. In Hoshinomori Private Magical Arts High School, where Artistas are taught, a strange new student named Ohana Aigasaki transfers into the school.

Ohana is placed on the planning committee for the school's yearly Hoshinomori Summer Festa cultural festival. She spends her romantic school life with six other boys who aim to become entertainers in the future.

Each of the boys specializes in his own Arts, and aims to make Hoshi Fes a success. In addition, the boys also aim to be chosen alongside Ohana as the school's Artista Prince and Princess, only chosen once a year.

A Magic-kyun for you! A new renaissance starts here! Magic-kyun! Renaissance is a multimedia project where you can create great memories with Artistas of greatly varying personalities!
Hajime Yatate (a penname for the Sunrise animation staff as a whole) is credited with the original concept. Mitsue Yamazaki (Hakkenden: Eight Dogs of the East) is directing the television anime at Sunrise, after working on the project's earlier promotional shorts. Tomoko Konparu (NANA, Uta no Prince-sama - Maji Love 1000%, Dance with Devils) is also returning to write the scripts. Kairi Yura (Angelique, The Story of Saiunkoku) drew the original character designs, and Kumi Ishii (Rozen Maiden, Brothers Conflict, Oreimo) is designing the characters for animation.
The ArtiSTARs group, which consists of voice actors Yuichiro Umehara, KENN, Wataru Hatano, Yuuki Ono, Shouta Aoi, and Takuya Eguchi as their respective characters, will perform the opening theme song "Magic-kyun No. 1!" as well as the ending theme song "Please kiss my heart."
The anime will premiere on Tokyo MX, Sun TV, KBS Kyoto, and TV Aichi on October 2, as well as on BS11 on October 4. Bandai Channel, Animate Channel, Line Live, and Nico Nico Live will stream the anime.
The franchise already inspired promotional "situation anime" shorts. In addition to the promotional anime shorts and the upcoming television anime, the franchise has spawned a PlayStation Vita adventure game shipping on September 21.
Source: Animate Times
---