News

Makoto Shinkai's 'your name.' Tops Box Office in 2nd Week, Shin Godzilla Returns to #2

posted on by Rafael Antonio Pineda
---

Makoto Shinkai's new anime film your name. (Kimi no Na wa.) earned 1.16 billion yen (about US$11.19 million) and sold 867,000 tickets over the September 3-4 weekend to maintain its #1 ranking in its second weekend. The film has earned 24.8% more on its second weekend than its opening weekend, when it earned 930 million yen (US$9.1 million). (However, its second weekend's earnings did not beat its first three days, which included its Friday opening day.)
The film has earned 3.8 billion yen (about US$36.75 million), 10 days after its August 26 opening in Japan. TOHO predicts that the film will gross a total of 6 billion yen (US$58.8 million).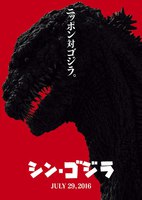 Hideaki Anno and Shinji Higuchi's Shin Godzilla film rose from #3 back to #2 in its sixth week in theaters. The film earned 320 million yen (about US$3 million) and sold about 200,000 tickets during the weekend. TOHO launched a limited-time screening run of the film at the TOHO Cinema Nichigeki theater — a theater with deep roots in the Godzilla franchise — from September 2 until September 16.
The film has earned 6,017,239,800 yen (about US$58.18 million) in the 38 days since its July 29 opening in Japan. The film has sold 4,129,595 tickets, which now surpasses the tickets sold for Anno's previous film, Evangelion: 3.0 You Can (Not) Redo. The film had recently surpassed the earnings of Evangelion: 3.0 You Can (Not) Redo.

The live-action film of Kazune Kawahara's Aozora Yell (Yell for the Blue Sky) manga maintained its #5 rank in its third weekend. The film opened on 281 screens in Japan on August 20, and sold 160,000 tickets to earn 197,000,000 yen (US$1.96 million) in its opening weekend.

One Piece Film Gold rose from #9 to #8 in its seventh weekend. As of August 28, the movie has earned 4,778,856,000 yen (about US$46.02 million) and sold 3,582,115 tickets since opening on July 23. The film is projected to earn 5 billion yen (about US$48.97 million) to surpass the 4.8 billion yen (about US$47 million) gross of 2009's One Piece Film Strong World, the previous film in the franchise.
Source: Eiga.com
---