News

Silent Möbius Stage Play Reveals Cast, Staff, March 29 Premiere

posted on by Crystalyn Hodgkins
---
The official website for the stage play adaptation of Kia Asamiya's paranormal police manga series Silent Mobius revealed the play's main staff and cast on Friday, as well as the play's run dates. The website also revealed a manga visual for the play.

The play will run for nine performances at the Theater Sun Mall in Shinjuku in Tokyo from March 29 through April 2. Tickets cost 8,000 yen (about US$68) for S seats and 6,500 yen (US$56) for A seats. Weekday afternoon performances and student seats cost 5,500 yen (US$47). S-seat tickets come with a message card bonus.
Hiroshi Hosokawa is directing and writing the stage play, and Ichidai Matsuda is the executive director.
The play stars (the staff hasn't yet announced any roles for the actors and actresses):
Karen Iwata


Rin Asuka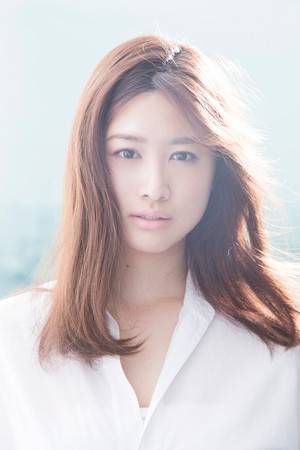 Saki Suzuki


Saori Yasaka
Mayu Sekiya
Mutsuki Arisawa
Miyako Maikawa
Ui Hinagata
Marina Kawano
Nozomi Hayashi
Mei Ueta
Yukari Shimotsuki
Saya Emori
Kōhei Masaki
Yū Ichinose
Kōki Masumitsu
Yuki Mayama
Daisuke Takenouchi
Jōsuke Shinomiya
Shō Kōta
Wataru Shiokawa
Saki Funaoka (special performance)
Emi Ōtori (special performance)
Naoki Matsui (fellowship performance)

Kia Asamiya launched the Silent Möbius manga in 1988 and has since published various spinoffs and side stories. The most recent series, Silent Möbius QD, ran from 2013 to 2015, and the third compiled volume will ship on February 20. The original manga deals with Attacked Mystification Police (AMP), an elite all-female unit who protects Tokyo from Lucifer Hawks and other supernatural creatures in the 2020s.
Viz Media published the 12 volumes of the original manga in North America in monthly issues and later in compiled volumes. Udon Entertainment announced in 2009 that it planned to republish the original manga as they were published in Japan, including the later Silent Möbius Tales and Silent Möbius Klein volumes, but the company has since only published four volumes, covering the first story-arc.
The first manga spawned two theatrical anime films in 1991 and 1992, a 26-episode television anime series in 1998, and a historical live-action reimagining on home video in 1993. Streamline Pictures released the first anime movie, while Bandai Entertainment released both anime movies and the television series. This year, D4 Enterprise offered a new version of Gainax's 1990 Silent Möbius PC-9801 game that plays on modern Windows computers.
Source: Comic Natalie
---