News

Grimoire of Zero Light Novel Series Gets Smartphone Game

posted on by Crystalyn Hodgkins
"Magical command battle RPG" arrives for iOS, Android in early summer
---
A stage event at the Dengeki Game Festival 2017 event in Tokyo on Sunday revealed that Kakeru Kobashiri's Zero Kara Hajimeru Mahō no Sho (Grimoire of Zero) light novel series is getting a smartphone game. Kadokawa is partnering with GREE to make the game, and will release the game in early summer.
The "magical command battle RPG" will be available for both iOS and Android devices. The game will be free to play but in-game items will cost extra. The game's official website is hosting a pre-registration campaign. In the game, players make their own magicians guild and compete in magical battles.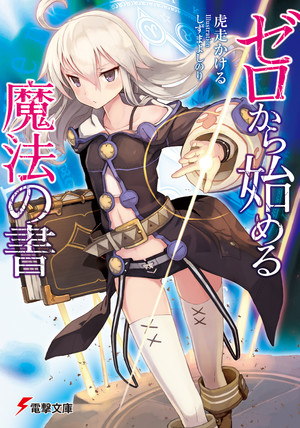 The "grimoire fantasy" light novel series follows a witch named Zero who is ignorant of the world and a half-beast half-human mercenary who longs to be human. Witches who practice sorcery exist in the world, however, in this era no one knows how about the art and study of witchcraft. Zero is going on a journey to search for a magical tome called "The Grimoire of Zero" that hides a power that can destroy the world. The mercenary travels with her as her guard.
Yoshinori Shizuma illustrates the novel series, which won the grand prize at the 20th Dengeki Novel Awards in 2013. Kobashiri and Shizuma launched the series in 2013. Kadokawa published eighth novel on February 5, and will publish the ninth volume on April 8.
Takashi Iwasaki launched a manga adaptation in Dengeki Maoh in 2014, and Kadokawa published the fifth compiled volume on January 10. Yasutake launched the Zero Kara Hajimeru Mahō no Sho nano! spinoff manga adaptation in Dengeki Maoh in October 2015, and the first compiled volume shipped last October.
The light novel series is inspiring a television anime series that will premiere on April 10.
---