News

Ojarumaru Anime Gets Live-Action Special in November

posted on

2017-09-21

01:20 EDT by Rafael Antonio Pineda
10-minute special stars Yūtarō, features 17-year-old Ojarumaru
---
NHK announced on Wednesday that the Ojarumaru (Prince Mackaroo) anime will get a 10-minute live-action special titled "Ojarumaru Special Anime Janai de Ojaru?" (Ojarumaru Special, It's Not an Anime?) that will air on NHK E-Tele (NHK Educational) on November 3. The special celebrates the anime's 20th anniversary since premiering in 1998.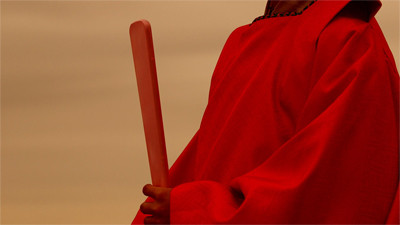 Yūtarō will play the protagonist Ojarumaru Sakanoue, who is 17 years old in the special.
The anime will also have a two-part special that will premiere before the live-action special on November 1 and 2 titled "Saraba, Mattari no Hibi yo!" (Goodbye, Lazy Days!). The two-part special's story will begin with Moonlight Town somehow losing its laid-back feel, with the perennially late Kawakami actually catching his bus, and the homebody Ken actually taking the time to job hunt.
The specials are airing back-to-back with specials from the Nintama Rantaro anime, which will air on October 30 and 31, and on November 3 alongside the Ojarumaru live-action special.
The series centers on a Heian era prince who travels to the Enma world and steals King Enma's scepter. He makes his escape by accidentally arriving in the present day, in Moonlight Town. Ojarumaru befriends the town's residents as he escapes the minions that King Enma sends after him to retrieve his scepter.
Ojarumaru began with a manga series by Rin Inumaru that ran in Shogakukan's Ciao magazine. The anime series launched in 1998. The television anime series has aired four television specials.
Source: Comic Natalie
---