News

Funimation Adds Garo: Vanishing Line to Simuldub Lineup (Update)

posted on by Karen Ressler
---


Anime News Network's coverage of New York Comic-Con is sponsored by Tokyo Ghoul: The Movie
---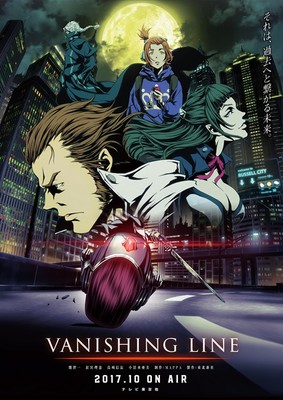 FUNimation Entertainment announced at New York Comic Con on Thursday that it will provide an English dub for the Garo -Vanishing Line- anime during the fall 2017 season.
The series will premiere in Japan on Friday.
The anime's story is set in a prosperous city named Russell City. Even as the city celebrates its success, a conspiracy that threatens to shake its world has been set in motion. A man named Sword is the first to hear the earliest stirrings of the plot, and throws himself into a shadow war in order to expose it. His only clue is the keyword "El Dorado." He meets Sophie, a woman searching for her older brother who left her with only a message with the same word: "El Dorado." With Sword having also lost his younger sister in the past, both are drawn together by the word, and work together to find out its meaning.
Seong Ho Park (Terror in Resonance, Yuri!!! on Ice key animator) is making his directorial debut at MAPPA. Kiyoko Yoshimura (Dogs: Bullets & Carnage, Last Exile -Fam, The Silver Wing-, Riddle Story of Devil) is in charge of series scripts. Takashi Okazaki (Afro Samurai, X-Men) is designing the characters, and Tomohiro Kishi (My Little Monster, 91 Days) is designing those character for animation. monaca (Wake Up, Girls!, My Teen Romantic Comedy SNAFU) is composing the music.
JAM Project are returning from previous Garo installments to perform the anime's opening theme song "EMG." JAM Project member Masami Okui is performing the ending theme song "Sophia."
The Garo the Animation and Garo: Crimson Moon television anime aired in 2014 and 2015, respectively, and FUNimation Entertainment streamed both series. Funimation has also released both series on home video. Garo: Divine Flame, a film sequel to Garo the Animation, opened in Japan in May 2016.
Update: Crunchyroll also announced that it will stream the anime this fall.
---