×
remind me tomorrow
remind me next week
never remind me
Subscribe to the ANN Newsletter • Wake up every Sunday to a curated list of ANN's most interesting posts of the week.
read more
The Gallery
Hanjun Ni
by Evan Miller,
Is everyone tired of hearing Christmas music at the mall yet? Here in Japan things are just as bad, with Christmas music coming from seemingly every corner of every store. This is pretty ironic, since few people here actually celebrate the holiday at all. Thankfully, the whole "black friday" thing has yet to catch on here.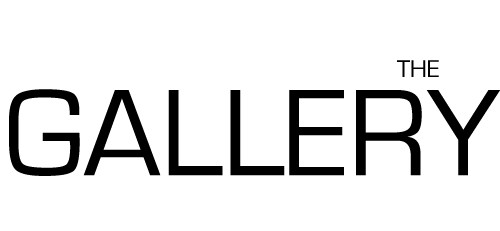 My guest this week is a statistics major from Delaware (you know, that really tiny state tucked lovingly under New Jersey and Pennsylvania) who keeps herself sane through her art - which has garnered her both admirers and opportunities. Please join me in welcoming...
---

Profile

Nicknames: tir, tirbutt, tirface, Han, June


Color: currently teal/blues with orange/reds
Tools of the trade: pencil, watercolor, inks, photoshop, open canvas
Place I like to go for killing time: the internet? (not a physical place *laugh*)
While drawing, I listen to: almost anything...
Guilty pleasure: buying shoes
Pet Peeve: sweaty hands while drawing
Cake or ice cream?: ice cream

If I created a character based on my statistics work, it would look like: a nerd... I mean a really cool person who spits out numbers graphs and percentages!

Elegy

 

Trick or Treat
Among the conflicts that define how artists drawing in the "manga style" are viewed, few are as contentious as the divide between fan art and original work at conventions. Some artists draw fan art willingly, while others only draw it to bring in money. Artists that refuse to sell anything beyond their original work usually face a tough road, one that is often short on profits. After hearing convention stories from friends, Hanjun Ni - who is perhaps best known by her online handle "Tirael" - decided to take a different approach to selling her work: limit her fan art to a single style, while selling her original work alongside it. "My squishies are fan art," she says, "but my regular work is all original stuff." The "squishies" - small, cute re-imaginings of popular characters that resemble cute, living marshmallows - were Hanjun's idea for a way to give anime and manga fans something they could enjoy while also satisfying a desire to draw cute stuff at the same time. "When I draw, I feel like I am pulled in many different directions," she admits. "I like to draw things that are cute, artsy, graphic, serious... everything." The results of Hanjun's efforts thus far have been good, enabling her to recoup the costs associated with selling at conventions and generate more interest in her original work. "I don't think it's always necessary to create fan art to sell more," says Hanjun. "I try to cater to people who want to hang something in their room - something they can enjoy." Even though she hasn't considered doing art professionally, it is hard to deny that she really knows her audience.
Born in China, Hanjun moved to the United States with her family when she was only five. Art was not at the forefront of her mind as she grew up; rather, it was a handy way to kill time and provide a distraction. Even though her parents enrolled her in a few art classes, where she learned life drawing and other techniques, Hanjun didn't view art as anything more than a hobby. However, she quickly discovered that the people and relatives around her had a different point of view. "People around me encouraged me to keep drawing," Hanjun recalls, "but I never really considered becoming a professional artist. I had a long phase of drawing kittens and unicorns like other girls." When she was 13, she encountered something that would affect just how art affected her life: the internet. Hanjun found herself entranced by the colorful work of amateur artists online, and when she happened upon an art tutorial created by someone who was just 18, her attitude towards her art hobby was changed forever. "I decided that I wanted to be that good [with art] by the time I was 18," says Hanjun, who began to invest more time in her hobby to improve her skills. She began to follow popular anime and manga, gradually building upon her style but always being careful to give her original ideas a place on her canvas. While she had trouble telling whether or not her style had improved, an experience on the social networking website Gaia Online would soon answer the question for her. Much like the praise she received from relatives when she was younger, Hanjun's art earned rave reviews on Gaia and showed her that her hobby of choice had the potential to be more than just a way to pass the time. Following her experiences selling art to people for "Gaia gold" on Gaia Online, she began to earn real money through Gaia and other sites. "Gaia showed me that my hobby wasn't just for me anymore," says Hanjun, who was soon pushed by friends to put her work on Deviant Art as well and sell her art at conventions. In spite of deciding to attend the University of Delaware and major in Statistics, Hanjun kept improving upon her hobby, teaching herself digital art in an effort to add to her established abilities with pencil drawings and watercolors. On the suggestion of her friends, she made her Artist's Alley debut at Anime Expo 2007 - an experience which inspired her develop the sales and promotion methods she uses today. By the time she was 18, Hanjun had her own work all over Deviant Art as she had hoped. "It is hard to call art a hobby sometimes," she admits. "Sometimes, if I'm bored and not drawing, it feels like I should be drawing!"

Sou

Glance Back
With a traditional take on colors but a manga-inspired flair, Hanjun's work exudes a charming simplicity that reflects her view of it as a hobby, but also speaks to the training, practice, and effort that has brought her this far. Her small, cute "squishies" are simple, yet colorful and memorable. Her original work, however, reflects a wide swath of inspirations in its painterly, traditional-meets-modern style. In fact, Hanjun credits masters like Alphonse Mucha, Norman Rockwell, and JW Waterhouse just as much as she credits manga for inspiring her. "Most of all," she says, "the most influential artists in my life are friends who I can look to for advice." In creating her original work, Hanjun usually refers back to notes or sketches based on ideas or inspirations. These can range from a saved image from an online picture chat, a doodle in her class notes, or sketch thumbnails. "Once I decide I want to paint something," says Hanjun, "I try to picture a specific color scheme, lighting, or some other element that I want to include and design it from there." Despite working with and being surrounded by digital art, her roots in more traditional art training still lie at the heart of how she produces her work: "I don't use layers much in Photoshop; I typically work with random colors [on one layer] until I am satisfied. Digital formats make it easy to change colors, but I still like the feel of watercolors." Most importantly, regardless of what format she uses, Hanjun's focus lies in producing a piece that will resonate with her audience and look good if and when it is displayed publicly.
Hanjun's work got public exposure of another kind earlier last year, when she and two of her friends were selected as the official artists for Anime USA, an anime convention in Virginia. Asked to provide the art for all of the convention badges, the experience gave her a look at conventions from a completely different angle while gaining work experience at the same time. "It's disorienting to see people wearing your art," Hanjun admits, "but it was a lot of fun." In return for her efforts, Hanjun was comped into the convention and got free table space for her art. Although the experience at the smaller convention was a change from the first convention she went to - Anime Expo 2007 - it gave her another opportunity to put her convention sales strategy to the test. So far, the experiment has proved successful: sales of her cuter "squishies" are high, while the number of people buying her original work has been steady. Unlike other artists that work only in original art, Hanjun notes that pressuring any artist to produce one style more than another is a recipe for trouble. "Some conventions ban fan art, while others limit the number of prints that can be sold," notes Hanjun, adding, "I feel like the worst part of [those methods] is that the artist is never sure what they can and can't have. No matter whether your art is mostly original or fan art, preparing for conventions takes a lot of time." While she has never produced much fan art when compared to her peers, Hanjun sympathizes with those who are afraid to take the plunge, herself an example of how sales and prestige can be just as good with original work if you work for it. "I know many artists whose original stuff does just as well as their fan art used to," says Hanjun, referring to the shift she's seen in the buying habits of people visiting her table at conventions.


Wolves
Even though Hanjun is satisfied with her current major and future career (she already has a job after graduation lined up), she admits that her experiences as an artist have grown too big and too significant to ignore. "I really don't know what the future holds for my art," says Hanjun, quickly adding with a laugh, "I would love to wake up with an offer from a video game studio!" In planning for her future, she is doing something that she has never done before: leaving the door open for art to become a bit more than just a hobby. She'll be relocating to Philadelphia for work, where she is planning to explore options for art classes as well as devote her newfound free time after work to working on art. "Sometimes, I really regret not choosing art for a career," Hanjun admits, "but seeing other illustrators struggle reminds me of how tricky things could be." She may not be sure just how her future will treat her art, but in any case, Hanjun's journey as an artist is a fine example of how art - even as just a hobby - can go beyond simple sketches and encompass impressing art buyers and aspiring artists alike. "I'm looking forward to giving art a 'serious' shot," remarks Hanjun, "but I don't think I'll ever stop drawing, even if I don't get work in the field."

Iridescent Dreams
---


Graffiti
ANN: I'd like to ask you about Graffiti. What inspired your use of colors in this piece, and why did you decide to use a skull for the background?
Hanjun Ni: I didn't really know what colors I wanted at first, but the character herself was relatively monochrome, so I wanted something that really stood out. I did a rough sketch and colors in photoshop before using real paints. I used a skull for the background because the description of the character's personality was "gangsta with attitude" so I wanted to convey that in the picture.

ANN: As someone who's style developed on both Deviant Art and Gaia Online, what do you think are the best and worst aspects of each site from the perspective of an artist that is putting their work online for the first time?
Hanjun: Probably the best aspect of DA is that it's a great way to get your art out to a large audience. A downfall is that it's difficult to interact and relate with others on the site, since your relationship with your watchers is very much artist and follower. On the other hand, Gaia is really great for meeting and talking with other artists - I met a lot of my current artist friends there. The worst part of Gaia? Well, it isn't exactly the most prestigious place to showcase art... (laughs)

Anime USA Video Poster
ANN: Walk us through your design process for the Anime USA poster. Did the convention request anything specific? What ideas did you have for the poster when you first started, and how did those ideas develop as the drawing progressed?
Hanjun: The requirements for the poster were pretty specific! It needed to be 11x17'', 300dpi, no image cutoffs around edges, no background, simple and eye-catching. I decided to go for something more graphic and a cleaner style than my usual to fit the requirements. Since this poster was for the video rooms, I also wanted to include something to do with film. Their mascot was a shinto priestess, so the design definitely needed to have her in it. With such detailed instructions, it was just a matter of incorporating all the elements into the picture. I sketched several poses and chose a full body one to eliminate awkward cutoffs. I then added the film strip with overlays of other art I did for the convention to indicate that it was the video room poster.
ANN: Comparing your current non-digital work (like Graffiti) to your older non-digital stuff like Fairies, what do you think has changed the most? To what degree has working digitally influenced your work with other media?
Hanjun: I think my older traditional art was a lot more careful and methodical. I think working digitally actually makes me better appreciate the quirks and inconsistencies of traditional art, and how to use that to my advantage.
ANN: You work both by yourself and with a group of other artists. What kind of advice would you give to an artist who is just getting started and searching for a group to work with? How important are factors like group chemistry and similarity of style?
Hanjun: I'd say that it's more important to get along with the other artists and have some common ground - whether it be your ideals about art or school or anything really. You don't need to always agree either! Similarity of style is actually not that important at all - Among the artists I regularly interact with, our styles range very widely but I think we all appreciate each others' art.
---
To check out more of Hanjun's work, visit her Deviant Art page here.
---
Are you an aspiring manga artist looking for some extra page views? Do you have a friend or loved one who draws extremely good original manga but needs a boost? Don't just sit there! Submit two links to your work, including one original piece (no file attachments please! File attachments will be dropped into a small red bucket in front of Walmart and have to listen to some guy ringing a bell for the entire day), to evan [at] animenewsnetwork dot com, and you could be featured in a future Gallery column!
All works © Hanjun Ni.
---
discuss this in the forum (1 post)
|
this article has been modified since it was originally posted; see change history