The List
6 Strange Faces of Dracula's Descendents
by Lynzee Loveridge, May 3rd 2014
Bram Stoker
's classic novel Dracula is 117 years old this year and his titular vampire's lineage is still showing up in fiction across the world. Whether it's Hollywood films like Van Helsing or a lab-creation in 12,090, Dracula and his brethren are here to stay. Some are just a little
weirder
than others.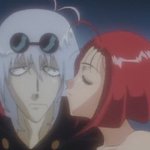 6. Alucard Von Mosquiton (Master of Mosquiton) If the story of Mosquiton is to be believed, this left-over 90s vampire is a total ladykiller. He just made the mistake of becoming a servant to the money-hungry Inaho. Barely a vampire in his own right, Mosquiton's ancestry is pretty muddled with only his first name borrowed from Dracula. He takes up a job as a World History teacher, probably the first career you think of for a vampire.






5. Alucard (Hellsing) Alucard bears the closest resemblance to Stoker's original image of the ultimate vampire. His powers include superhuman strength and agility and the shadow-like dogs he can conjure. The similarities stop at Alucard's employment by a Hellsing and fighting super-powered Nazis.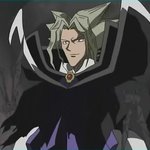 4. Boris Tepes Dracula (Shaman King) Boris is supposedly a descendant of the historical Dracula and is willing to kill without mercy. I imagine this is a defensive reaction from having to live with a horrible haircut. He has a cape with Spawn-like powers that he can use to impale his foes. He has magical abilities that can be invoked with his blood, like spikes and bats.





3. Mina Tepes (Dance in the Vampire Bund) Is anyone really surprised that Japan managed to take the Dracula mythos and change out the star for a prepubescent girl? In Mina Tepes' case, Dracula is her grandfather many times over and she's decided to carry on his legacy and preserve the vampire race by carving out a exclusive territory in modern Japan. Cold and calculating, her personality is similar to ancestor's, but you know, tiny. Fun fact: Her namesake is derived from Wilhelmina (Mina) Harker from the book an and Vlad "Tepes" Dracul from history.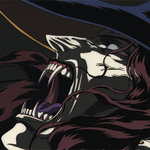 2. D (Vampire Hunter D) In the far, far future, Dracula is still alive and kicking and his kids are made via weird lab experiments. Once such experiment birthed D, a dark man on a cybernetic horse. Armed with a sword and a talking hand with a penchant for "Dad" humor, D kills off vampires in a post-apocalyptic world and stands around being a beautiful badass.





1. Dracula: Sovereign Of The Damned This Marvel and Toei TV movie piece is exactly what would happen if you took everything intimidating about Dracula and threw it out the window. In the story, Dracula is living a modern life in Boston, although he hasn't bothered to update his wardrobe. There, he finds himself hopelessly in love with Dolores, an intended Satanic sacrifice. Dracula becomes a sappy dad and loses his powers thanks to Satan and his angry followers. Can't a harmless vampire just live the American Dream?






The new poll: No poll this week guys! I'm going to be out aloha-ing for a week!
The old poll: What is the anime cat to end all anime cats? (anything under 1% is omitted):
---
discuss this in the forum (35 posts)
|