Anime Boston

Day 3

by Bamboo Dong,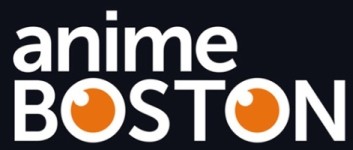 Day 3
With over 17,000 attendees this weekend, not including those with complimentary passes, Anime Boston remains the Northeast's largest anime convention. Costumed fans came from around the country to enjoy the events the convention had to offer, mingling with the Red Sox and Celtics fans on the subways, and bumping elbows in eating establishments as far as the North End and Cambridge.
Cosplay chess
Kicking off the day's festivities was a convention staple, cosplay chess. For those familiar with Harry Potter's wizard chess, the event was much the same, except with cosplayers duking it out on behalf of two human chess masters. The event has been at Anime Boston for a few years now, and still remains one of Sunday's most popular events. With a continuing storyline that's been percolating since 2007, every year adds on to the narrative, except with different themes. This year was "Past vs. Future," pitting characters from various series and franchises against each other... and setting the stage for next year's showdown.
Luckily, attendees didn't have to be familiar with the whole cosplay "storyline" to have fun - each year, the chess tournament can be viewed as a standalone event. Plus, to make things even more complicated, for fans to really understand the nuance of this unraveling epic, they'd have to go to all of Anime Boston's cosplay events, including the Anime Dating Game and the masquerade. It's a daunting task for even the most dedicated of attendees, considering all the other dozens of events that are always going on at the same time.
Winding down...
Considering that this year was Anime Boston's biggest convention yet, it's impressive that the convention staff was able to pull of the event so effortlessly. This is consistently one of the best managed anime conventions in the country, from the registration lines to crowd control. That there were never long lines to get into the dealer room, or large stagnating crowds in any part of the convention center, speak volumes about Anime Boston's ability to wrangle a large number of people, and give them enough programming option to spread everyone out. No word yet on how much longer the Hynes will be able to sustain a crowd of this volume, but this year was a definite success.
---
this article has been modified since it was originally posted; see change history
back to Anime Boston
Convention homepage / archives