News

Project-H Launches Kickstarter for Vanilla Essence Erotic Manga Anthology

posted on

2016-01-26

19:00 EST by Karen Ressler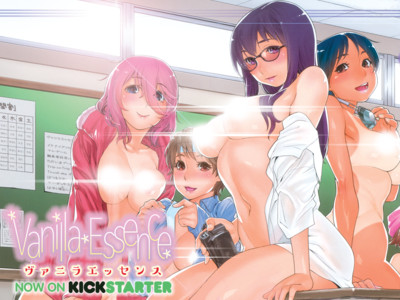 Digital Manga's hentai manga imprint Project-H launched a Kickstarter campaign to localize Yamatogawa's erotic manga anthology Vanilla Essence on Monday. The project has until February 29 to reach its US$27,000 goal. As of press time the project has earned US$17,512.
Digital Manga told ANN that it first checked with Kickstarter about the content, as the crowdfunding platform restricts pornographic material. The book features nudity on the cover, and is rated 18+, but all the stories are consensual and romantic.
"Their response was 'This project should be ok as long it's not offensive'," campaign manager Tina Nguyen said. "I wasn't sure what their definition of offensive means but I'm pretty sure it has to offend the average person, such as hate speech. Yamatogawa's Vanilla Essence was far from offensive."
However, due to pornography laws in some countries, Project-H cannot ship to all territories.
Digital Manga has previously run 13 Kickstarter campaigns to publish manga overseas, the most recent being a successful campaign to publish four of Sakira's 18+ yaoi manga: Wild Boyfriend, Boyfriend in Heat, Don't Rub Yourself Against My Ass!, and Sailor Men.
---