News

Sagrada Reset Anime to Air for Half Year Without Breaks

posted on by Jennifer Sherman
The official Twitter account for the television anime of Yutaka Kōno's teen science-fiction/fantasy light novel series Sagrada Reset revealed on Tuesday that the anime will run for two cour (half of a year) without breaks. The series will premiere on Tokyo MX on April 5 at 11:30 p.m., and it will also air on Kansai TV, BS11, and AT-X.
The series' second promotional video began streaming on Friday. The anime's official website revealed a new visual last week.

The anime's previously announced cast includes:
Kaito Ishikawa as Kei Asai, a first-year student and member of the "Service Club." He has the ability to perfectly remember anything he sees or hears, and he is a quick thinker who is very resourceful.

Kana Hanazawa as Misora Haruki, a first-year student and member of the "Service Club" with Kei. She has the power to reset time for up to three days. She will do basically anything Kei says. She is also a quick thinker who is very resourceful.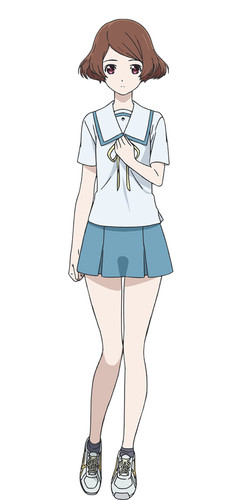 Aoi Yūki as Sumire Souma, a girl like a stray cat who attended middle school with Kei and Misora. Kei and Misora once changed the future with a reset, and Sumire died when she would not have otherwise.

Takuya Eguchi as Tomoki Nakano, a first-year student and a classmate to both Kei and Misora. He has the power to reach a specific person through time and space with his voice. He's one of the few friends who understands Kei.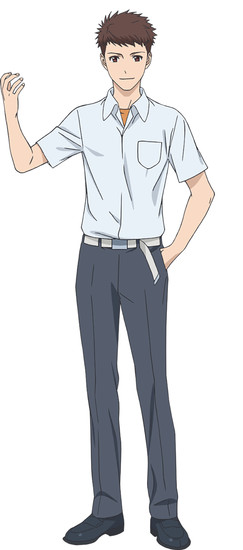 Yuki Yamada as Mirai Minami, a member of the "unidentified research club" and a classmate to Kei and Misora. She is bright and cheerful, and she is assertive about things she's interested in.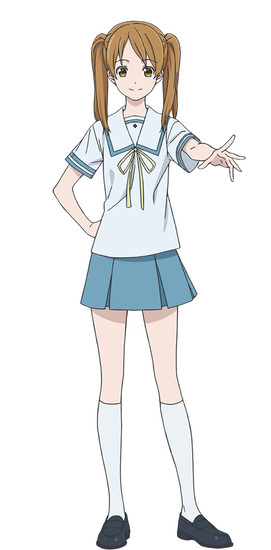 Yui Makino as Youka Murase, who is a year older than Kei. She consults with the "Service Club" about bringing her dead cat back to life.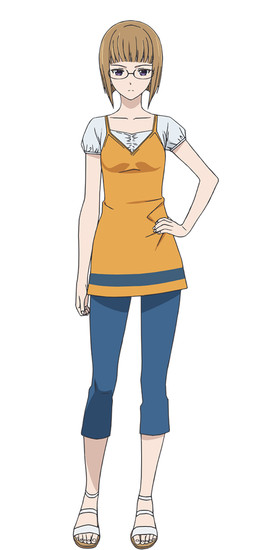 Sachika Misawa as Seika Nonoo, a first-year student who goes to a different high school than Kei and Misora. She has the power of being able to share her consciousness with cats, and is able to understand the actions of the cats in Sagrada.


Yuka Aisaka as Eri Oka, Kei's underclassman in junior high. She is known for wearing red contacts, and having an ability connected to them. She has complicated mixed feelings of contempt and respect for Kei.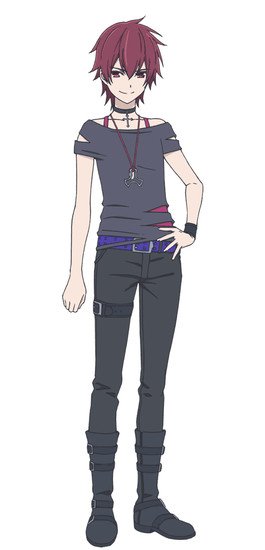 Kōtarō Nishiyama as Hitsuchi-kun, an information source. He hates meeting people directly, so the only way to contact him is by phone. He is cautious, so he uses a device to change his voice so that his true identity is not exposed.


Rikako Aida as Sawako Sera, a first-year student with Kei and Misora. She is an extremely serious girl who cannot stand to break rules.


Yūichi Iguchi as Yōsuka Sakagami, a former junior high school student council president. He goes to high school outside Sagrada. Around the winter of his third year in junior high, he left Sagrada. However, he returns to Sagrada due to a certain incident.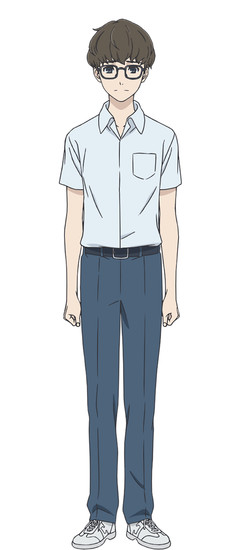 Sayaka Ohara as Witch, an old woman with a position near the top of the administration bureau. The administration bureau exists as a system to manage Sagrada. The Witch's individual characteristics such as her name are undisclosed, and she is imprisoned in a room that there is no escape from. She has the ability to see the future.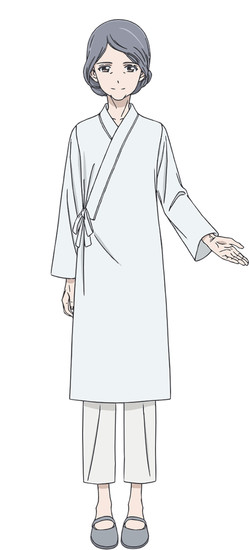 Yōji Ueda as Shintarō Tsushima, a teacher at Kei's high school and a member of the administration bureau. He works as the advisor for the "Service Club."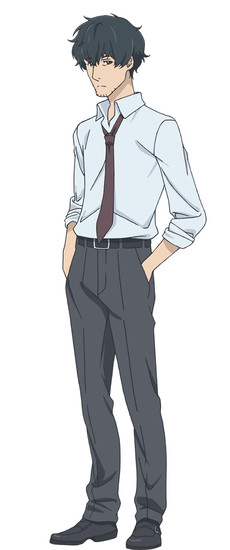 Shinya Kawatsura (Non Non Biyori, Tanaka-kun is Always Listless) is directing the anime at david production, and Katsuhiko Takayama is in charge of the series scripts. Tomoyuki Shitaya is designing the characters. In addition to voicing Youka, Makino is performing the opening theme song "Reset." The Oral Cigarettes' are performing the ending theme song "Tonariau."
The website describes the anime's story:
Sagrada, a town where almost half the population possess special powers. The town's administration bureau provides oversight on those with powers, and its inhabitants mostly live in peace. These powers were brought by gentle and heartfelt wishes such as "being able to make the tears from the person in front of me disappear," or "to be heard by someone."

Kei Asai has an eidetic memory, allowing him to perfectly remember anything he sees and hears, while Misora Haruki can turn back or "reset" time for a maximum of three days. While Misora forgets her memories of the future when she performs a "reset," Kei does not. Using their powers together, they are capable of changing the past to affect the present.

But there is one part of their past that they cannot escape. Two years ago, due to a reset by Misora, their classmate Sumire Souma died. Now, as members of their school's "Service Club," Kei and Misora spend their days accomplishing various requests from their schoolmates while searching for any possible way they can bring back Sumire Souma. One day, they find a request waiting for them: "I'd like you to bring my dead cat back to life."

To erase the sadness in their past, Kei and Misora run through time, and change the world.
[Via Nijipoi]
---