Interest

Ghibli Using Fewer Pro Voice Actors for Lead Roles

posted on

2011-07-19

21:30 EDT by Jennifer Sherman
Leading anime studio giving major parts to more celebrity figures
---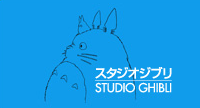 A recent Hollywood Channel article noted that Studio Ghibli has been choosing more live-action actors, performers, and singers for leading voice roles instead of professional voice actors since the 1980s. Kokuriko-zaka Kara, Ghibli's most recent film, employs actress Masami Nagasawa and V6 singer Junichi Okada as the male and female leads.
In the studio's first films such as Nausicaa of the Valley of the Wind, Castle in the Sky, and My Neighbor Totoro, professional voice actors and actresses were mainstays of the voice casts. However, during the 1980s to early 1990s, Japanese celebrities began appearing in Studio Ghibli films in supporting roles.
The first conspicuous casting of such figures for lead roles came with the hiring of singer/actress Miki Imai and actor Toshiro Yanagiba as the main characters in Only Yesterday. Ghibli films started to become known for appointing celebrities in lead roles when Takuya Kimura, member of the famous SMAP idol group, was chosen as the titular character in Howl's Moving Castle. The later Ghibli films from Princess Mononoke to Arrietty continued to put Japanese professional actors and performers in each film's main voice roles.
In response to commentaries on this trend, Ghibli public relations head Junichi Nishioka gave some explanation for those casting decisions on the official Ghibli blog during Arrietty's release last year. Nishioka said that Ghibli films tend to contain stories close to real-life experiences, and professional voice actors would seem out of place in such depictions of life-like events that take place over a short period of time. In another comment, Nisihioka noted that professional actors are often used for roles in dubbing of foreign live-action projects. Although unstated by Nishioka, Hollywood Channel noted the benefits of choosing celebrities for main roles as another factor in the marketing strategy for films such as Ghibli's.
---