×
remind me tomorrow
remind me next week
never remind me
Subscribe to the ANN Newsletter • Wake up every Sunday to a curated list of ANN's most interesting posts of the week.
read more
Interest

Official One Piece Restaurant Baratie's Menu Revealed

posted on by Crystalyn Hodgkins
Nami's orange jelly, Yosaku's scurvy lime juice, more served at new Tokyo restaurant
---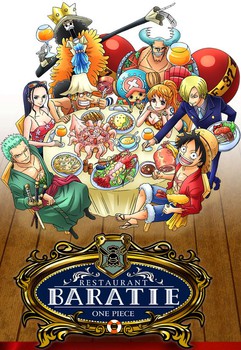 Fuji TV is opening a One Piece-themed "One Piece Baratie Restaurant" on the 7th floor rooftop garden of the Fuji TV building on the artificial island of Odaiba in Tokyo. The restaurant is being modeled after the floating restaurant where the Strawhat Pirates meet Sanji for the first time. The restaurant will open on June 28, and will be open daily from 10:30 a.m. to 10:00 p.m.
The menu includes the following items:
Lunch and Dinner Menus

Receive the Blessing of East Blue

In Order to Save My Friends: The Vow with Shanks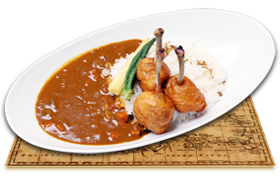 "In the Name of Absolute Justice": The Birth of a Man Becoming a Marine Officer

"In the Name of Absolute Justice": The Birth of a Man Becoming a Marine Officer (kids' menu item)

"Honorable Liar": Proud Warrior's Departure

The Fighting Cook who Had the Same Dream: The Pirate and the Little Eggplant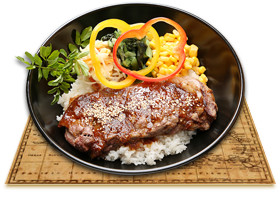 Aiming to be the Best Swordsman in the World: Battle of the "Strong Man"

The One Spear that Comes from the Gut: Courage that Sticks to its Convictions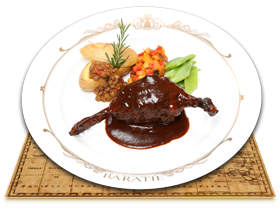 The Day of Freedom from Control: The Happy Celebration at the End
Dessert

Red Nose's Great Adventure: "Raspberry Mousse" Garnished with Bara-Bara (Chop-Chop) Fruit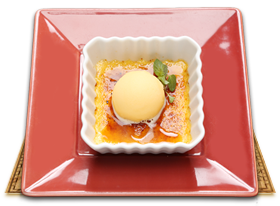 Beautiful Lady: Glossy and Smooth Creme Brulee

A Gentleman's Taste: Apology Panna Cotta and Macedonia Combination with Orange Sauce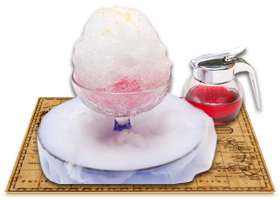 Sparks Fall: Moku Moku (Plume-Plume) Shaved Ice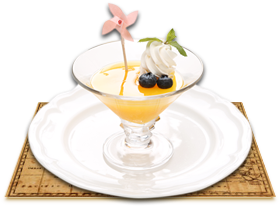 Nami's Orange Jelly
Drinks

Luffy: "I'm going to become King of the Pirates!" Berry Berry Squash

Zoro: "Thank you. I can still become stronger." Kiwi Lassi

Sanji: "Do you know All Blue?" Blue Ocean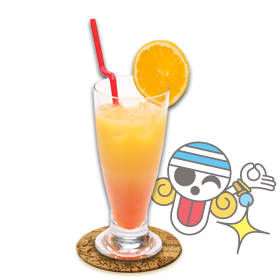 Cocoyasi Village: "Never forget the strength to continue laughing." Bellemere's Orange Juice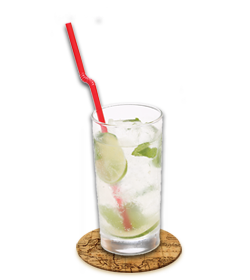 Scurvy: "Almost had him!" Lime Juice to Save Yosaku
Alcoholic Drinks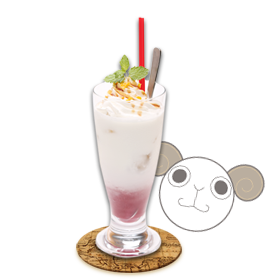 Going Merry: "Yes! It's complete! With this, the pirate ship Going Merry is ready!" Milky Cocktail with a Black Currant Aroma

Usopp: "For the sake of becoming a true warrior of the sea" Mixed Vegetable Juice Red Eye Kiwi Lassi
Several other One Piece-theme restaurants have opened in the past, such as one at the Ginza Meza Marche complex in December 2010, and the "Sanji's Pirate Restaurant" inside the Universal Studios Japan theme park in 2011.
Source: animeanime.jp
---