Interest

Tatami Galaxy's Yusuke Nakamura Gives Aspiring Illustrator Advice on Twitter

posted on by Chris Nishijima
Artist
Yūsuke Nakamura
gives a young illustrator some tips on the essentials of graphic art.
---
Acclaimed graphic artist Yusuke Nakamura has decided to pass on a bit of wisdom to his young fans by connecting with them on Twitter. On March 12, in a conversation that has become fairly viral, he decided to give some advice to an 18 year old aspiring artist by sharing a few pro tips that he learned himself on his way to where he is now.

During their conversation, Nakamura provided a number of tips, ranging from personal, such as telling the aspiring artist that a true professional does not simply concern themselves with "likes" and "dislikes," to technical, by explaining how to balance the ratio of image size in your work.

Nakamura's art has been featured along with various other forms of media. He designed the cover art for a number of albums from Asian Kung-Fu Generation as well as for Tomihiko Morimi's The Tatami Galaxy and Yoru wa Mijikashi Arukeyo Otome.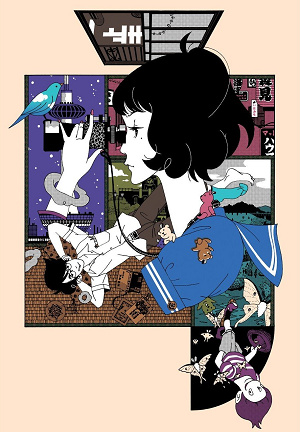 You can follow Nakamura on his personal Twitter account. You can also keep an eye on the ongoing conversation between him and his younger fan by checking out her page as well.
[Via: Kai-You]
---