Interest

Diorama Set Lets Fans Recreate Their Favorite Monster Movie Scenes

posted on by Bamboo Dong
Action figures have let fans of all ages reenact some of their favorite anime and movie scenes for as long as toys have existed, but with Premium Bandai's newest diorama set, action buffs can now recreate the filming process, too.
Created in collaboration with Tsuburaya Productions, the special effects studio behind Ultraman, the set includes working lights, lifts for a tiny replica jet, and a camera dolly for your cellphone, perfect to record any movie magic that might take place. It will also include three different skylines, allowing for a wide range of scenes.


The skylines were created by artists from Light Sculpture Studio, which has worked closely with Tsuburaya Productions in the past. Those who purchase the set will also be able to check out an interview with former Tsuburaya production manager Ooka Shinichi.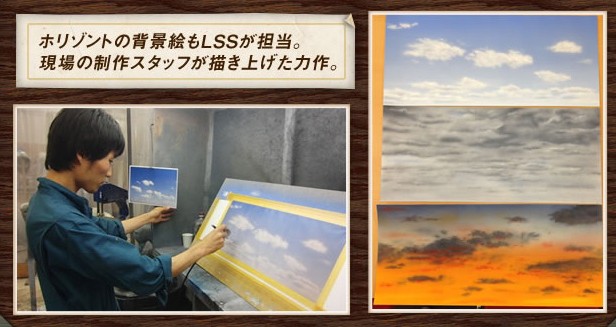 Reservations for the set will be accepted from July 22 to October 31. It will retail for 25,920 yen (about US$255.37) after tax, and is expected to ship in February 2015.
For more images, check out the product page.
[Via Tokusatsu Network]
---